SPECIAL EVENT: Salon Insula 42 x MW16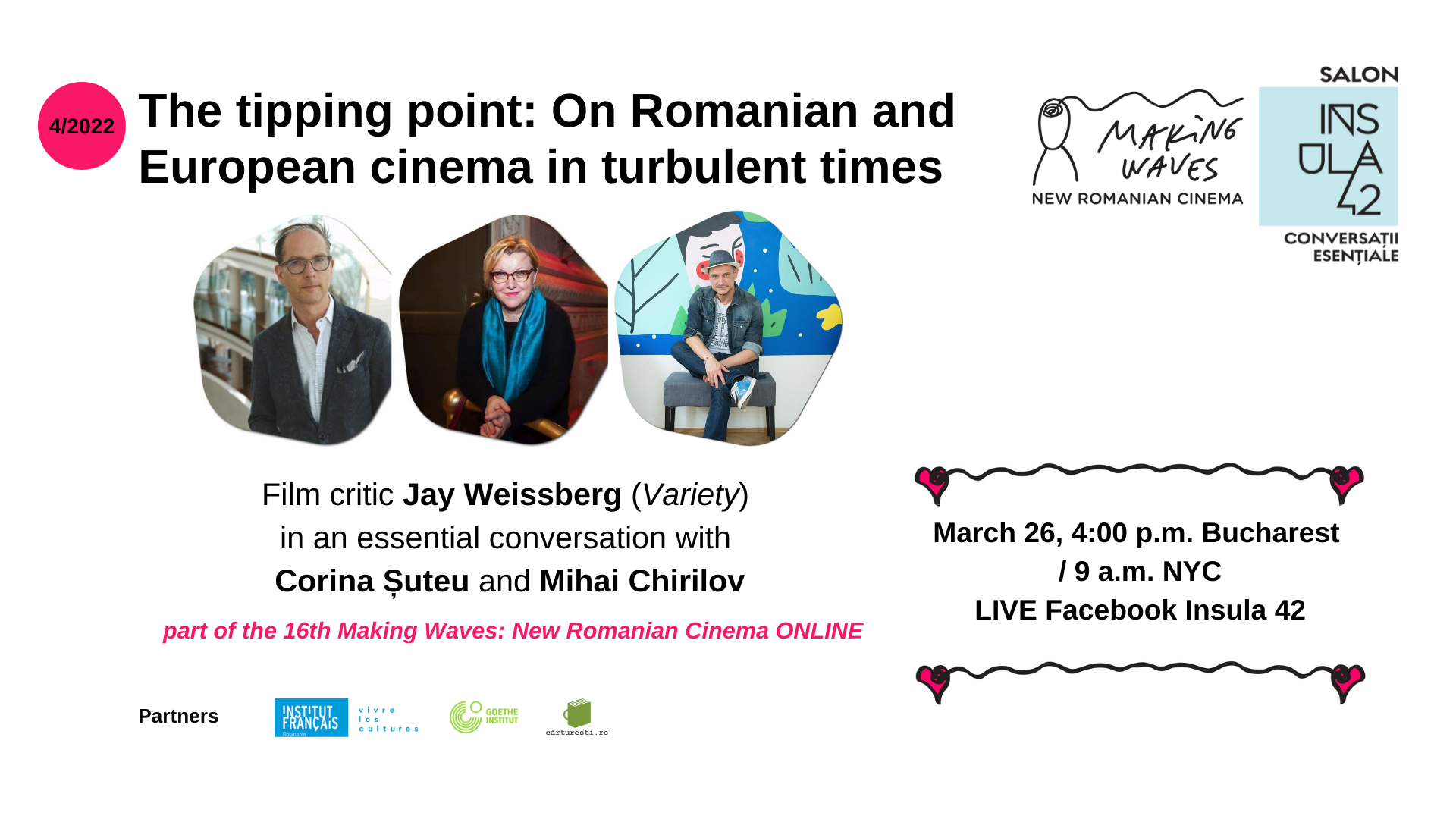 A special event complements this year's film selection: the next episode of the series Salon Insula 42.
The tipping point: On Romanian and European cinema in turbulent times, a conversation between film critic Jay Weissberg, Corina Șuteu and Mihai Chirilov.
March 26, 4:00 p.m. Bucharest / 9 a.m. NYC
The event will be LIVE on Facebook page Insula 42 and Making Waves::Romanian Cinema.
"The conversation with Jay Weissberg is timely, as things are upside down globally and the recent years have impacted strongly cinema, as well as arts in general. Jay is an unconditional lover of the Romanian films, very up-to-date and passionate about authors, subjects and recent evolutions.
An essential and, surely, brilliant dialogue for the 16th Making Waves: New Romanian Cinema ONLINE"! – Corina Șuteu
Learn more here.