Aferim!
Original title:
Radu Jude. 2017, Romania, 90 min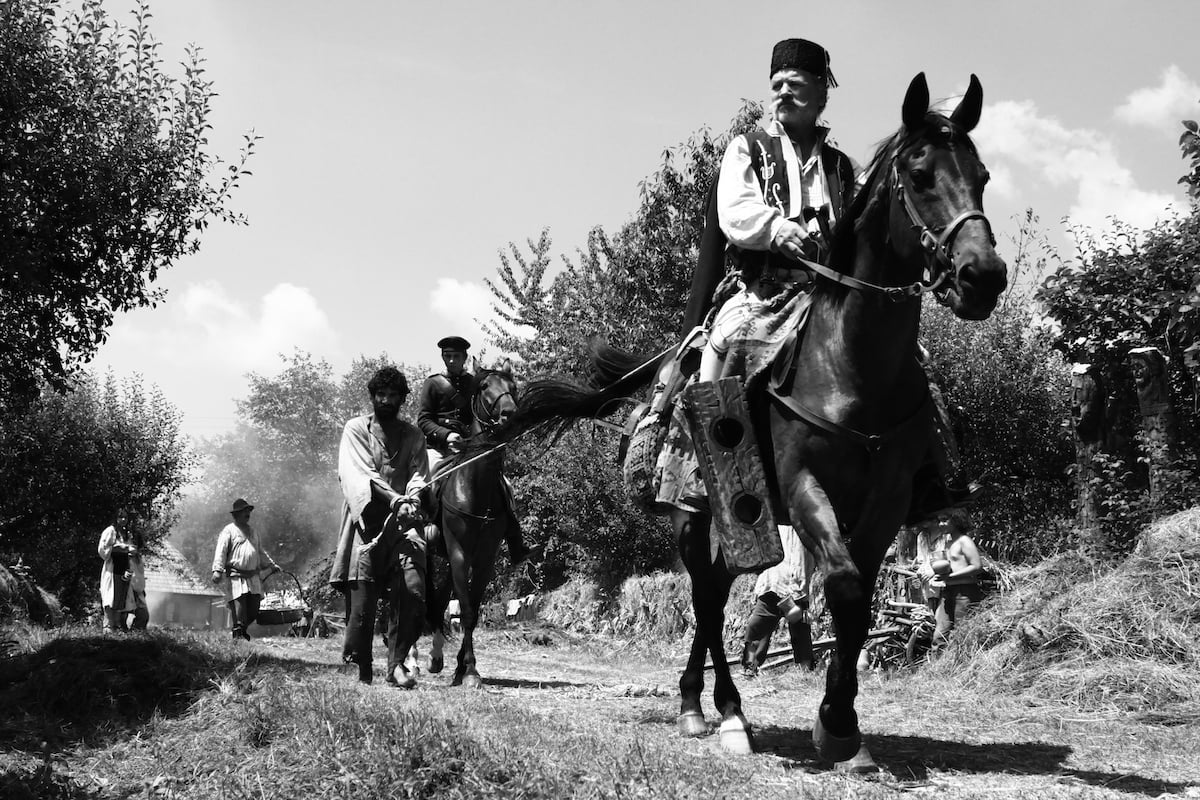 Original title: Aferim!
Directed by Radu Jude
2015. 106m. Romania/Bulgaria/Czech Republic. Romanian with subtitles. NR.
Purchase tickets
Q&A with producer Ada Solomon
"Shot in richly toned, wide-screen black and white, Aferim!looks like an elegant exercise in period playacting. But it casts a fierce, revisionist eye on the past, finding the cruelty and prejudice that lie beneath the pageantry." (The New York Times)
Jude's international breakthrough is a picaresque odyssey through 19th-century Romania, which tackles one of the most shameful episodes in the country's history: the enslavement of the Roma people. As a bounty hunter and his son scour the mountains for a fugitive slave, they are thrown into a series of encounters by turns scathingly funny and horrifying. Stunningly shot in glimmering, widescreen black and white, Aferim! plays like a classic western spring-loaded with cutting social commentary. A Big World Pictures Release.
Screenplay: Radu Jude, Florin Lăzărescu
Director of Photography: Marius Panduru
Cast: Teodor Corban, Mihai Comănoiu, Toma Cuzin
Production: Hi Film Productions, Klas Film, Endorfilm, EZ Films
Festivals: Berlin 2015 – Best Director, Hong Kong, Tribeca, Toronto