Charleston
Original title:
Andrei Crețulescu. 2017, Romania, 119 min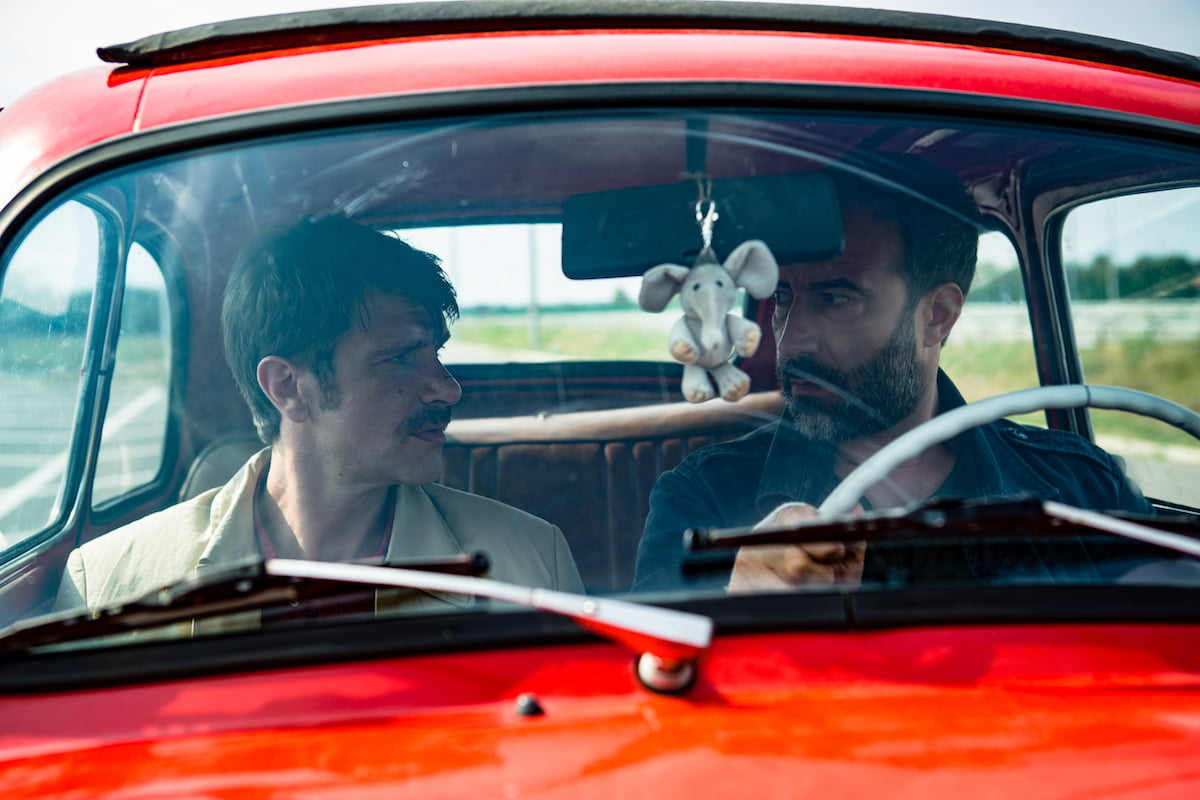 Original title: Charleston
Directed by Andrei Crețulescu
2017. 119 m. Romania/France. Romanian with subtitles. NR.
New York Premiere
Purchase tickets
"Charleston pulls off its own brisk two-step as it dances between genres…. It is as much about love as masculinity, probing the way society expects men to process loss and grief." (Variety)
A few weeks after his wife is fatally struck by a car, a grumpy chain-smoking man in his forties celebrates his birthday drunk and alone when he receives a surprise visit. His guest is his wife's former lover, a shy younger man having trouble coping with his own grief. Starting with a couple of punches and ending with a bittersweet handshake, Andrei Crețulescu's wry and entertaining pas-de-deux about vulnerable masculinity and finding closure moves swiftly, and is enriched with cinephilia, black humor, vivid Technicolor-style imagery, and resonant musical choices.
Screenplay: Andrei Creţulescu
Director of Photography: Barbu Bălăşoiu
Cast: Şerban Pavlu, Radu Iacoban, Ana Ularu, Victor Rebengiuc
Production: Icon Production, Les Films du Tambour
Festivals: 2017 Locarno, Chicago, Minsk – Special Jury Prize