DISCUSSION: What good are flashlights to the blind?
Original title:
Radu Jude. 2017, Romania, 90 min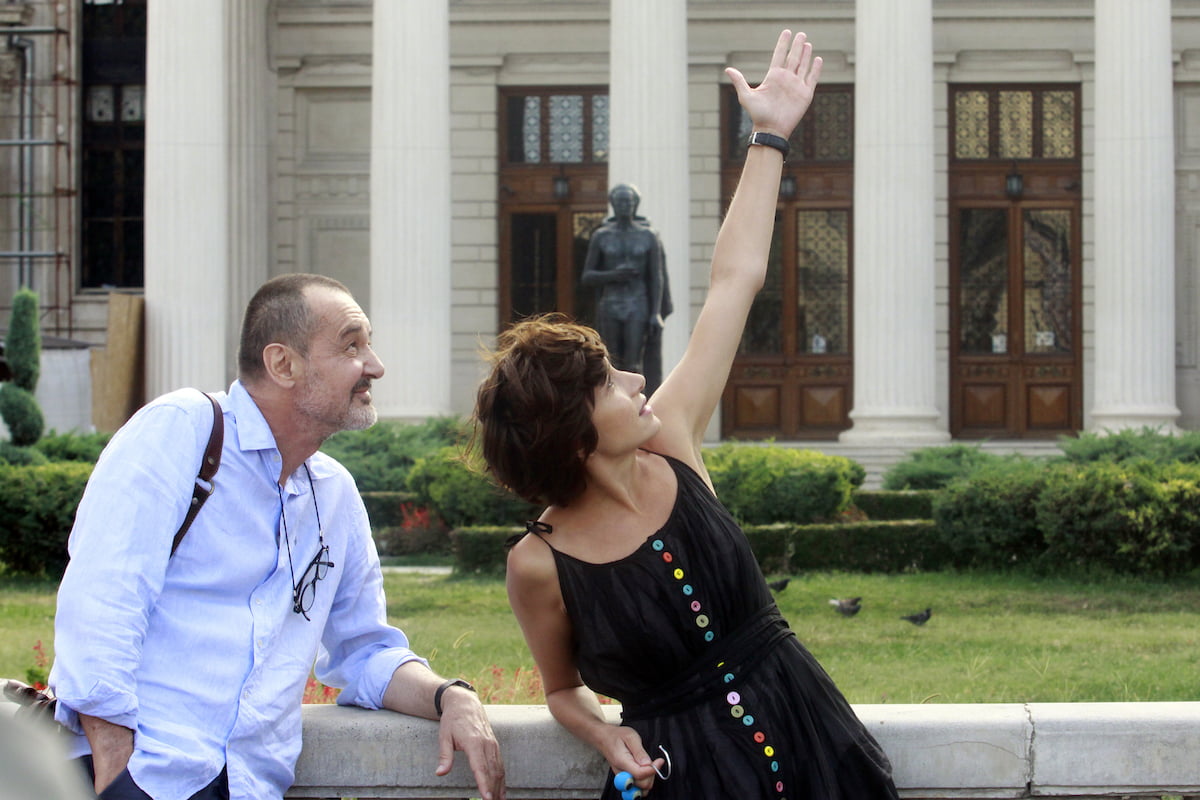 A conversation with writers Andrei Codrescu, Andrei Crăciun and Carmen Firan, moderated by Corina Șuteu
following the screening of "I Don't Care If We Go Down In History As Barbarians"
Purchase tickets for the screening & conversation
How do writers imagine, transfigure and recast reality in today's world? Is historical memory, as Radu Jude's film powerfully projects, an enhanced literary work? Document, literature, and film have had a close relationship since the beginning of cinema. Both mediums tell stories. How has their relationship changed in time? Film is now the world's most powerful medium, but can it exist outside text? And vice-versa: can literature exist without film? Is historical and personal memory the common ground between text and image? And if so, how does "art" differ from "entertainment"? Films are expensive, writing less so, but are writers ostensibly freer than film-makers? Does either literature or film have some moral duty to resist propaganda? Has money and technology blurred the distinction between "art" and "propaganda"?
The three invited writers bring their experience and literary practices to the table, engaging in a whimsy but committed dialogue on these topics and their complications.
Andrei Codrescu is a poet, novelist, essayist, and documentarian. His most recent books include "The Posthuman Dada Guide: Tzara and Lenin Play Chess," and "The Art of Forgetting." He is an NPR commentator and a MacCurdy Distinguished Professor at LSU. Born in Transylvania, Romania, he immigrated to the U.S. in 1966 and is a winner of the Peabody Award, the Ovidius Prize, and the ACLU Freedom of Speech Award. He lives in New York.
Andrei Crăciun is a poet, novelist and journalist, based in Bucharest. His journalist accolades include best young journalist in culture (2010), columnist (2011) and reporter (2012). He published novels, short stories, poetry and essays. Andrei Crăciun is translated in Spanish, Portuguese, Italian, and Dutch.
Carmen Firan, a poet and fiction writer, has published twenty eight books including, novels, short stories, essays and poetry in her native Romania and in the United States. Her most recent novel "The Lost Shadow" came out this year. She is a member of PEN American Center and Poetry Society of America. www.carmenfiran.com