"I Do Not Care If We Go Down In History As Barbarians"
Original title:
Radu Jude. 2017, Romania, 90 min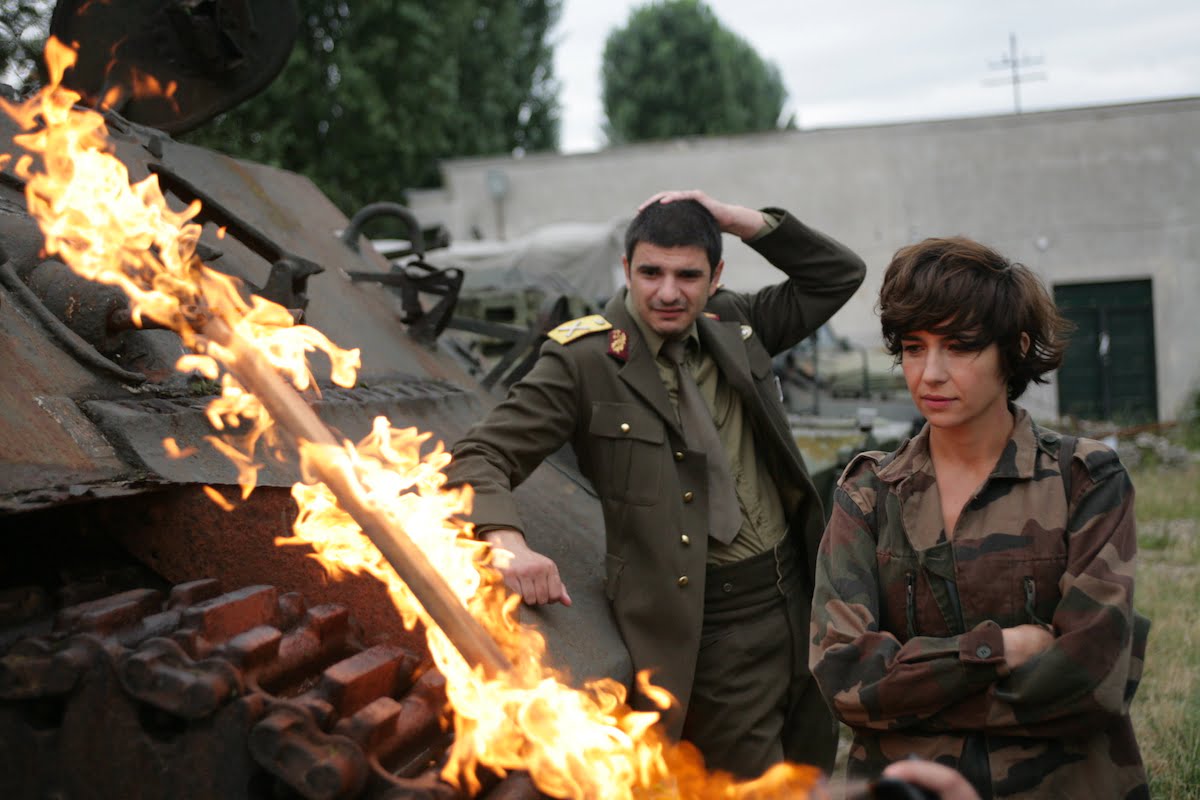 Original title: "Îmi este indiferent dacă în istorie vom intra ca barbari"
Directed by Radu Jude
2018. 140. Romania/Czech Republic/France/Bulgaria/Germany. Romanian with subtitles. NR.
Purchase tickets
Intro with producer Ada Solomon
Post-screening discussion with writers Andrei Codrescu, Andrei Crăciun and Carmen Firan
"Startling—a provocative, sarcastic, and momentous act of interrogation between the past and the present that escalates to an impasse, with the hands of each locked around the neck of the other." (Variety)
A young activist artist is planning to stage a meticulous reenactment of a historical event from 1941, when the Romanian Army carried out a notorious act of ethnic cleansing on the Eastern Front. In its bold exploration of one of the darkest pages of Romania's history, and specifically the sensitive issue of anti-Semitism, this new fiction work from Radu Jude ingeniously touches on Hannah Arendt's writings on the banality of evil and invites unexpected contemporary parallels. The result is a meta-drama about art versus reality and history repeating itself as farce that hits the viewer with a strong emotional punch. Romania's submission for the Oscar for Best Foreign Film.
Screenplay: Radu Jude
Director of Photography: Marius Panduru
Cast: Ioana Iacob, Alexandru Dabija, Alex Bogdan, Ilinca Manolache, Șerban Pavlu
Production: Hi Film Productions, Endorfilm, Les Films d'Ici, Klas Film, Komplizen Film, ZDF/Arte, TVR
Festivals: Karlovy Vary – Crystal Globe for Best Feature Film, Toronto