One Step Behind the Seraphim – NEW SHOW!
Original title:
Daniel Sandu. 2017, Romania, 147 min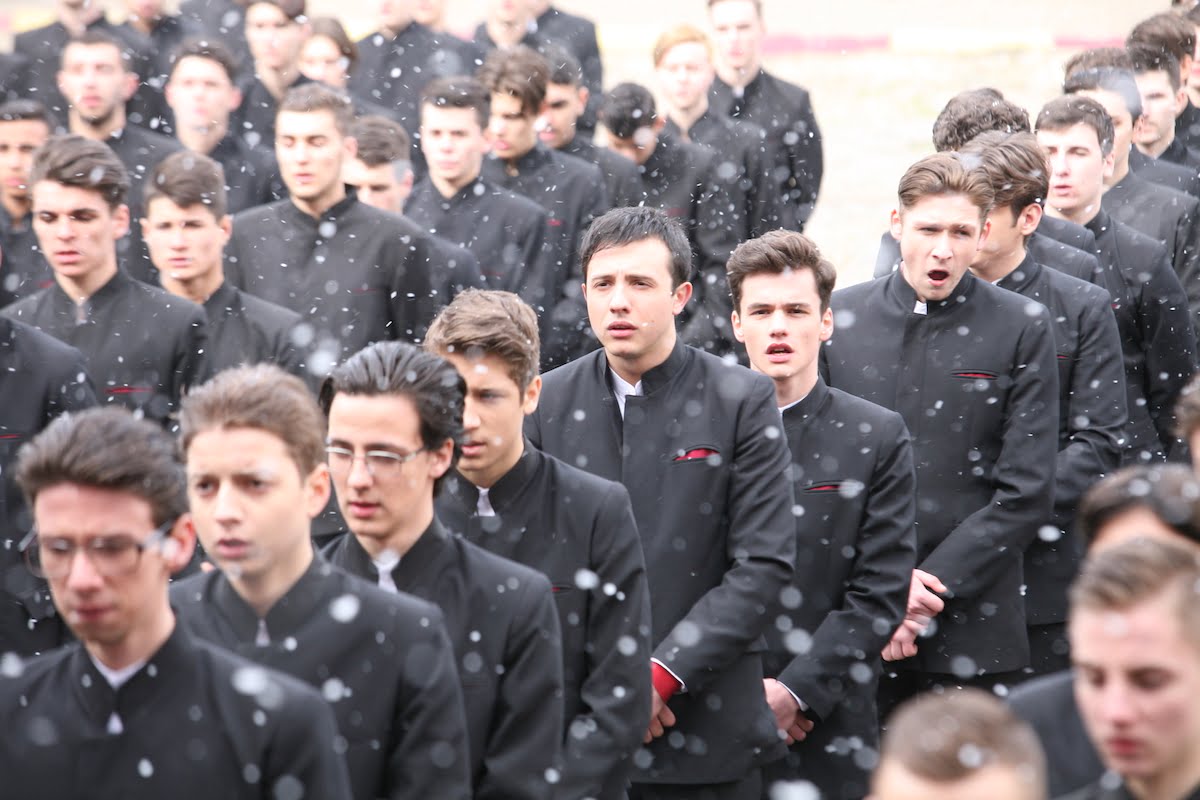 Original title: Un pas în urma serafimilor
Directed by Daniel Sandu
2017. 147m. Romania. Romanian with subtitles. NR.
New York Premiere
Purchase tickets
"One Step Behind the Seraphim offers that instant satisfaction of knowing you're watching a talented novice director and cinematographer who've learned their craft and understand what to do with it." (Variety)
A 15-year-old who wants to become a priest is admitted to a Romanian Orthodox seminary, only to realize that the system is totally rotten. Trying to fit in but eventually caught in a power struggle between a two-faced priest (the ever excellent Vlad Ivanov, also seen in Dogs and 4 Months, 3 Weeks and 2 Days) and a crooked secular teacher, the student-turned-rebel learns that lying, cheating, and betraying are the tools he has to acquire in order to survive the abusive institution. Inspired by first-time director Daniel Sandu's experience in a similar seminary, this is a captivating coming-of-age movie of epic proportions with an ambivalent religious twist.
Screenplay: Daniel Sandu
Director of Photography: George Dăscălescu
Cast: Ştefan Iancu, Vlad Ivanov, Ali Amir, Alfred Wegeman
Production: Hi Film Productions
Festivals: 2018 Sofia