Otto the Barbarian
Original title: Otto Barbarul
Ruxandra Ghițescu. 2020, Romania/Belgium, 110 min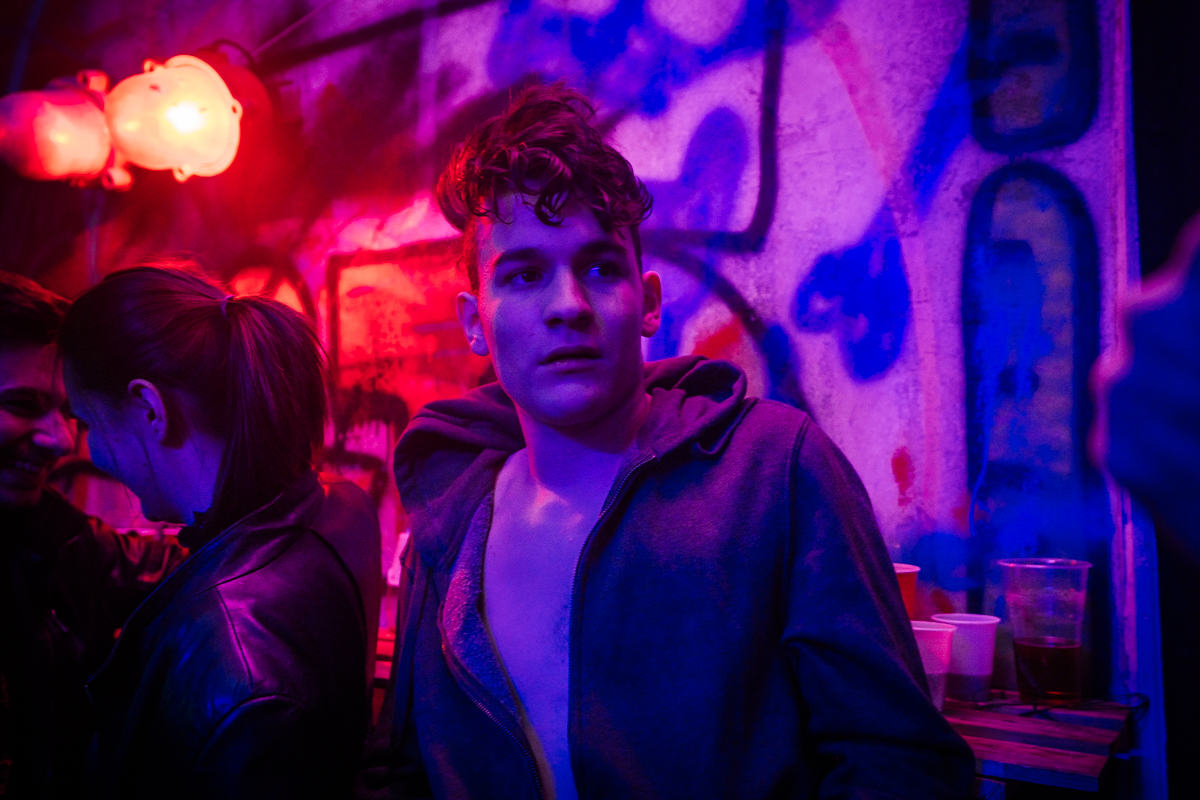 The second Romanian film featuring 'barbarians' in the title after Radu Jude's follows a seventeen-year old punk who runs amok after his lover dies. Caught up in a vicious cycle created by his parents who cannot understand him, his mute and demented grandpa, and his girlfriend's grieving mother, he gets further annoyed by the social worker investigating the tragedy. Unable to articulate his sorrow, he finds refuge in editing old videos of his girlfriend, in what feels like a desperate attempt to resurrect her—and maybe this is where the key to finally accept his guilt and move on lies. It's an edgy film, and one of the very few local productions dealing with teenage angst, brilliantly capturing that moment when, for a young person, the world seems to have ended.
Part of the 16th Making Waves: New Romanian Cinema
Directed and Written by Ruxandra Ghițescu
Cast: Ioana Bugarin, Ioana Flora, Iulian Postelnicu, Mihaela Sîrbu, Ana Radu, Constantin Drăgănescu
Producer: Iuliana Tarnovetchi
Festivals: European Film Festival Singapore, Sarajevo Film Festival, CinEast, Cottbus Film Festival, U18 Youth Film Competition, Festival of Romanian Films in Chicago, Les Films de Cannes à Bucarest, International Film Festival of India, TIFF
In Romanian with English subtitles. NR

Get a sneak peek at the conversation between actress Ioana Bugarin and Making Waves president Corina Șuteu on OTTO THE BARBARIAN. The full interview is available to stream after the film exclusively on the JBFC Virtual Marquee for ticket and pass holders.