Partners
Spearheaded by Film ETC, the festival has been co-presented in partnership with leading American film organizations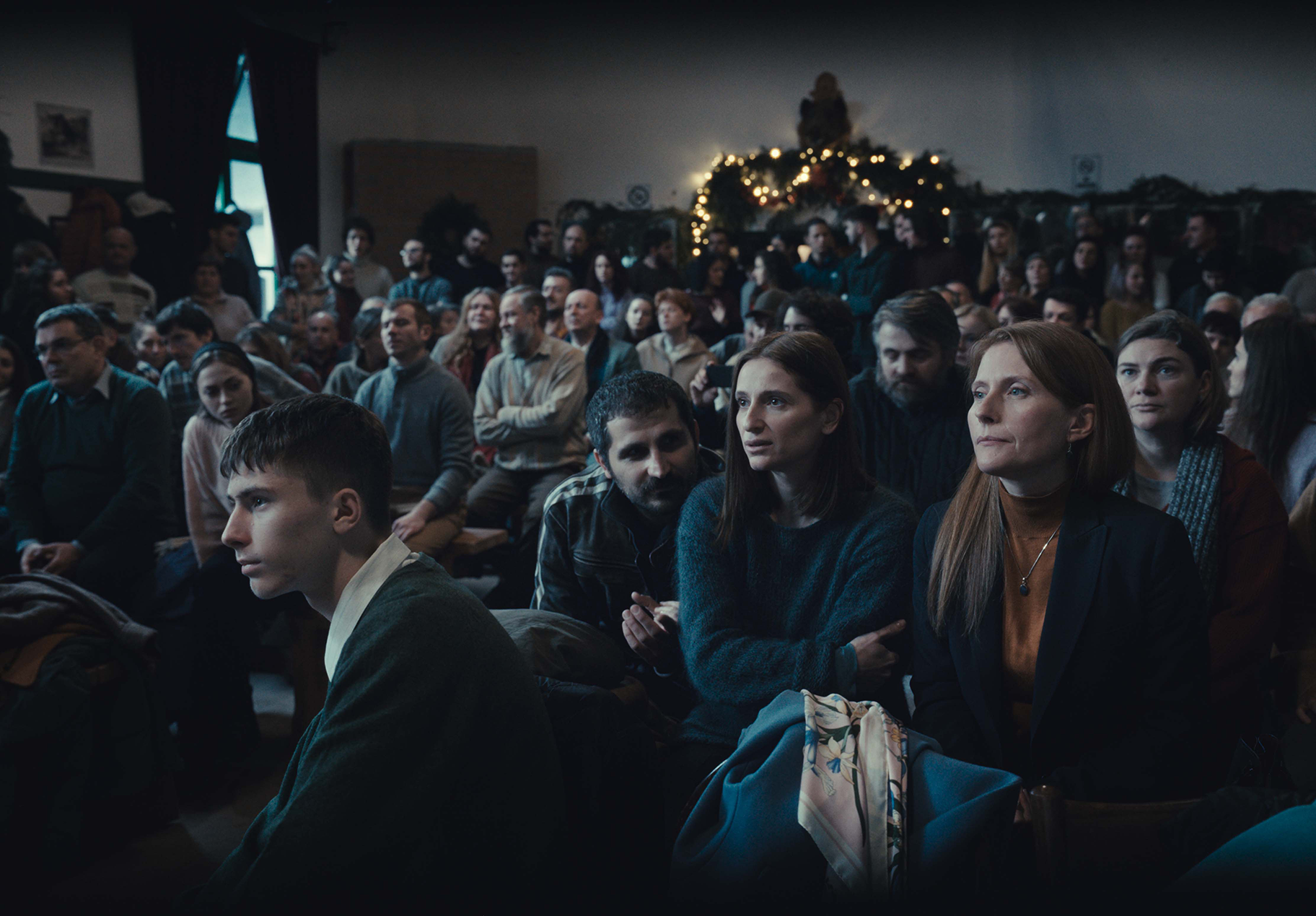 Spearheaded by Film ETC Association (recently renamed Insula 42), the festival has been co-presented in partnership with leading American film organizations, which include the the Film Society of Lincoln Center (2011-2015), BAM (2017-2018), the Jacob Burns Film Center (since 2013) or Film Forum (since 2019).
With the first U.S. release of a restored Romanian classic, The Oak, at Film Forum, we are also excited to continue our collaboration with the legendary New York City venue in bringing Romanian classics to American audiences.
Insula 42 (previously Film ETC Association) was setup in 2012 to safeguard the existence and the spirit of the Romanian film festival in New York, redesigned as Making Waves: New Romanian Cinema, and co-presented with the Film Society of Lincoln Center. Making Waves is produced and curated by Corina Șuteu, Mihai Chirilov and Oana Radu, the core team that initiated and organized the festival since 2006. Along with the continuation and expansion of Making Waves, Insula 42 aims to develop and contribute to other projects promoting Romanian cinema in the U.S., and the professionalization of the cultural sector in Romania and internationally.
Film Forum began in 1970 as an alternative screening space for independent films and has grown into a 4-screen cinema, operating as the only autonomous nonprofit cinema in New York City and one of the few in the U.S. It presents two distinct, complementary film programs – NYC theatrical premieres of American independents and foreign art films; and, since 1987, repertory selections including foreign and American classics, genre works, festivals and directors' retrospectives. Film Forum has been a pioneer in championing what was to become the Romanian New Wave, premiering in the U.S. the ground-breaking films of Cristi Puiu (The Death of Mr. Lăzărescu) and Corneliu Porumboiu (12:08 East of Bucharest), and co-presented in 2019 the largest Romanian cinema retrospective, in partnership with Making Waves and Cinema Projects.
Metrograph NYC, launched in 2016, is an independent movie theater at 7 Ludlow that focuses on premieres, rare archival screenings (35mm and digital), and special Q&As, for a wide spectrum of audiences, filmmakers, and communities. Metrograph NYC includes an on-site restaurant, The Commissary, and a bookstore.
A hat tip to the 1920s motion picture palace, Roxy Cinema New York is an Art Deco-inspired arthouse cinema located in downtown Manhattan specializing in first-run independent films, rare archival prints and 35mm cult classics. It also runs special cultural programming including film series, director and actor Q&A's, and artist collaborations. Roxy Cinema is an old-school moviegoing experience for modern-day audiences, complemented by a gourmet concession stand.
Founded in 1972, DCTV has grown into one of the leading documentary production and film education centers in the country. In 2022, DCTV celebrated its 50th year with the opening of Firehouse: DCTV's Cinema for Documentary Film, a place where filmmakers and film lovers can come together in appreciation of nonfiction film. Housed in DCTV's beloved landmarked building in Chinatown, New York City, Firehouse features first run, curated, repertory, masterclasses, family programs and more. Concessions and an adjoining event space augment the high quality theatre.
Become a leading part of the festival
←
→