Partners
Spearheaded by Film ETC, the festival has been co-presented in partnership with leading American film organizations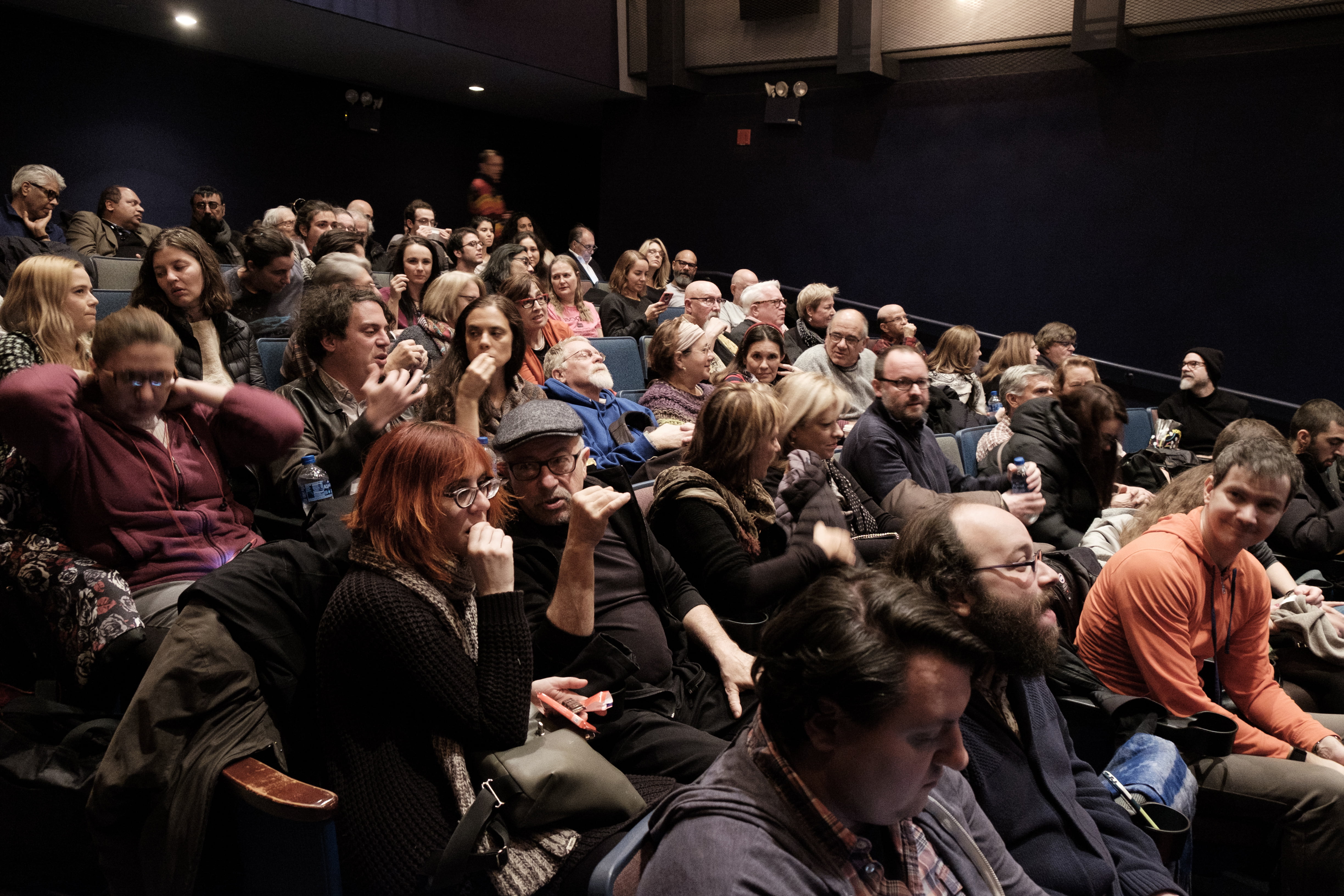 Spearheaded by Film ETC Association, the festival has been co-presented in partnership with leading American film organizations, which include the Jacob Burns Film Center (since 2013), Film Forum (since 2019), BAM (2017-2018), the Film Society of Lincoln Center (2011-2015).
Moreover, new partner venues from all over the U.S. have joined since 2019 in presenting, both in cinemas and in virtually, a selection of the original 2019 Making Waves retrospective "The Romanians: 30 Years of Cinema Revolution", initiated in collaboration with Cinema Projects. These include UC Berkeley Art Museum and Pacific Film Archive (BAMPFA) in California, Lightbox Film Center in Philadelphia, PA, Northwest Film Forum, SIFF Film Center and the Romanian Film Festival in Seattle curated by ARCS.
Film ETC Association was setup in 2012 to safeguard the existence and the spirit of the Romanian film festival in New York, redesigned as Making Waves: New Romanian Cinema, and co-presented with the Film Society of Lincoln Center. Making Waves is produced and curated by Corina Șuteu, Mihai Chirilov and Oana Radu, the core team that initiated and organized the festival since 2006. Along with the continuation and expansion of Making Waves, Film ETC aims to develop and contribute to other projects promoting Romanian cinema in the U.S., and the professionalization of the cultural sector in Romania and internationally.
The Jacob Burns Film Center is a nonprofit cultural arts organization dedicated to: presenting the best of independent, documentary, and world cinema; promoting 21st century literacy, and making film a vibrant part of the community. Located on a 47,500 sq. foot, three-building campus in the center of Pleasantville, the JBFC is just 30 miles outside of New York City. Since opening in 2001, over 2,000,000 people have seen over 5,400 films from more than 40 countries. The campus includes the 27,000 sq. foot Media Arts Lab, the JBFC's state-of-the-art education center, a creative and educational community for storytellers in the digital age that offers one-time workshops, intensive courses, and weekend programs for children and adults of all ages.
Film Forum: Established in 1970 as an alternative screening space for independent films, Film Forum is the only autonomous non-profit cinema in New York City and one of the few in the U.S. In our recently renovated and expanded 4-screen cinema, we present two distinct, complementary film programs – NYC theatrical premieres of American independents and foreign art films, programmed by Karen Cooper and Mike Maggiore; and, since 1987, repertory selections including foreign and American classics, genre works, festivals and directors' retrospectives, programmed by Bruce Goldstein. Film Forum has been a pioneer in championing what was to become the Romanian New Wave, premiering in the U.S. the ground-breaking films of Cristi Puiu (The Death of Mr. Lăzărescu) and Corneliu Porumboiu (12:08 East of Bucharest).
Become a leading part of the festival
←
→