Poppy Field
Original title: Câmp de maci
Eugen Jebeleanu. 2020, Romania, 81 min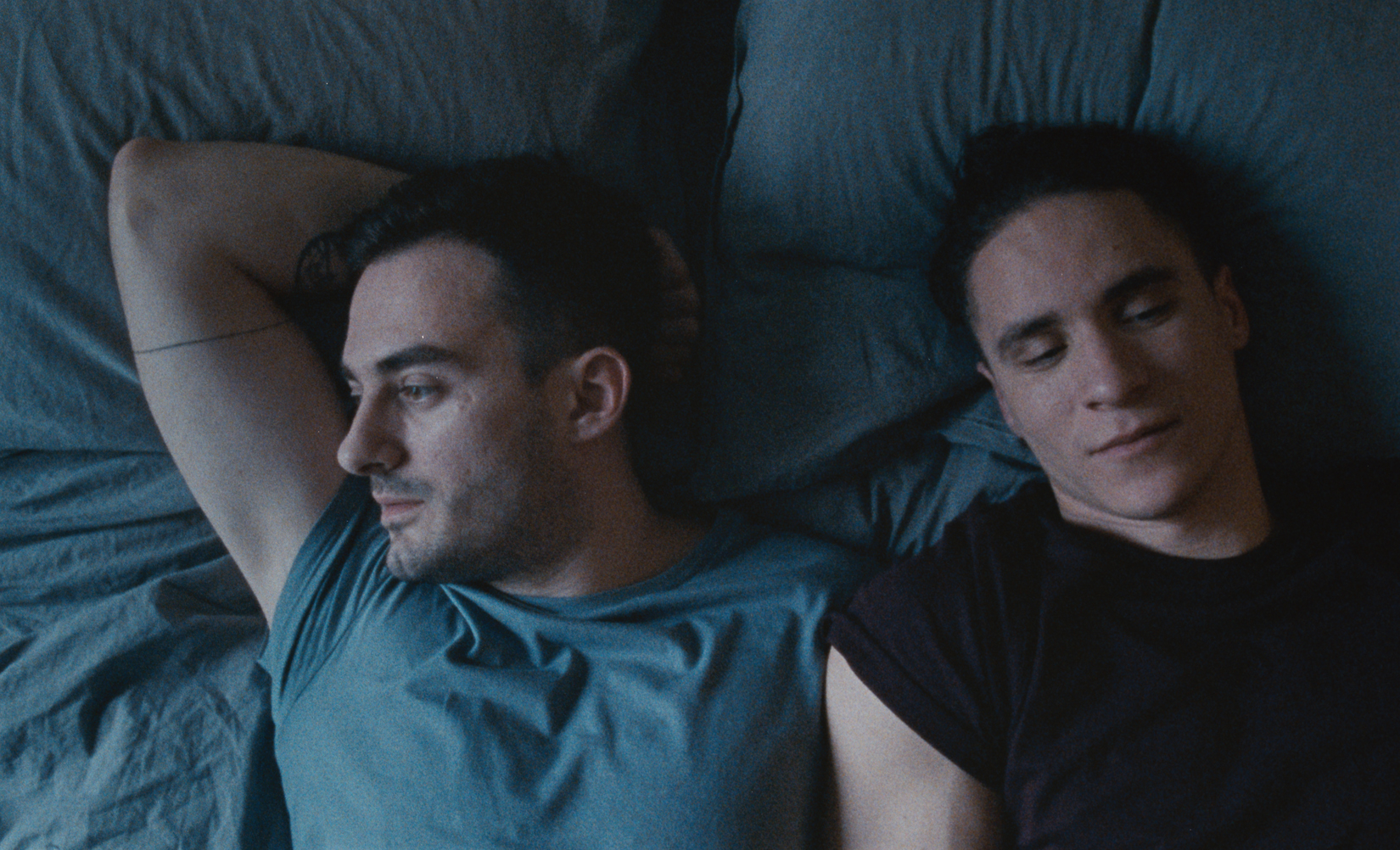 Just as his long-distance boyfriend comes to visit, Cristi (Conrad Mericoffer), a young police officer, is called in for an intervention at a movie theatre, where a homophobic group has interrupted the screening of a queer-themed film. This is the starting point for a piercing portrait of a man at odds with his sexuality, trying to find a balance between his job in a macho, hierarchical environment and his personal life as a closeted gay person. The situation worsens when one of the protesters threatens to out Cristi, triggering a complex domino effect related to his identity. First-time director Jebeleanu creates, almost in real time, a tense huis-clos drama about censorship and self-censorship in a world that makes it hard to be free if you are different.
"This adept first feature quickly gathers momentum, delivering a knotty portrait of a man who, like the culture in which he lives, is still wrestling with the very idea of homosexuality" – Wendy Ide, Screen International
Part of the 16th Making Waves: New Romanian Cinema
Directed by Eugen Jebeleanu
Written by Ioana Moraru
Director of Photography: Marius Panduru
Cast: Conrad Mericoffer, Alexandru Potocean, Radouan Leflahi, Cendana Trifan, Ionuț Niculae, Alex Călin, Rolando Matsangos, George Piștereanu
Production: Icon Production
Festivals: Tallin Black Night Film Festival
In Romanian with English subtitles. NR. DCP
A Film Movement release
Get a sneak peek at the conversation between Making Waves artistic director Mihai Chirilov and director Eugen Jebeleanu on his feature debut, POPPY FIELD. The full interview is available to stream after the film exclusively on the JBFC Virtual Marquee for ticket and pass holders.