Tarzan's Testicles
Original title:
Alexandru Solomon. 2017, Romania, 105 min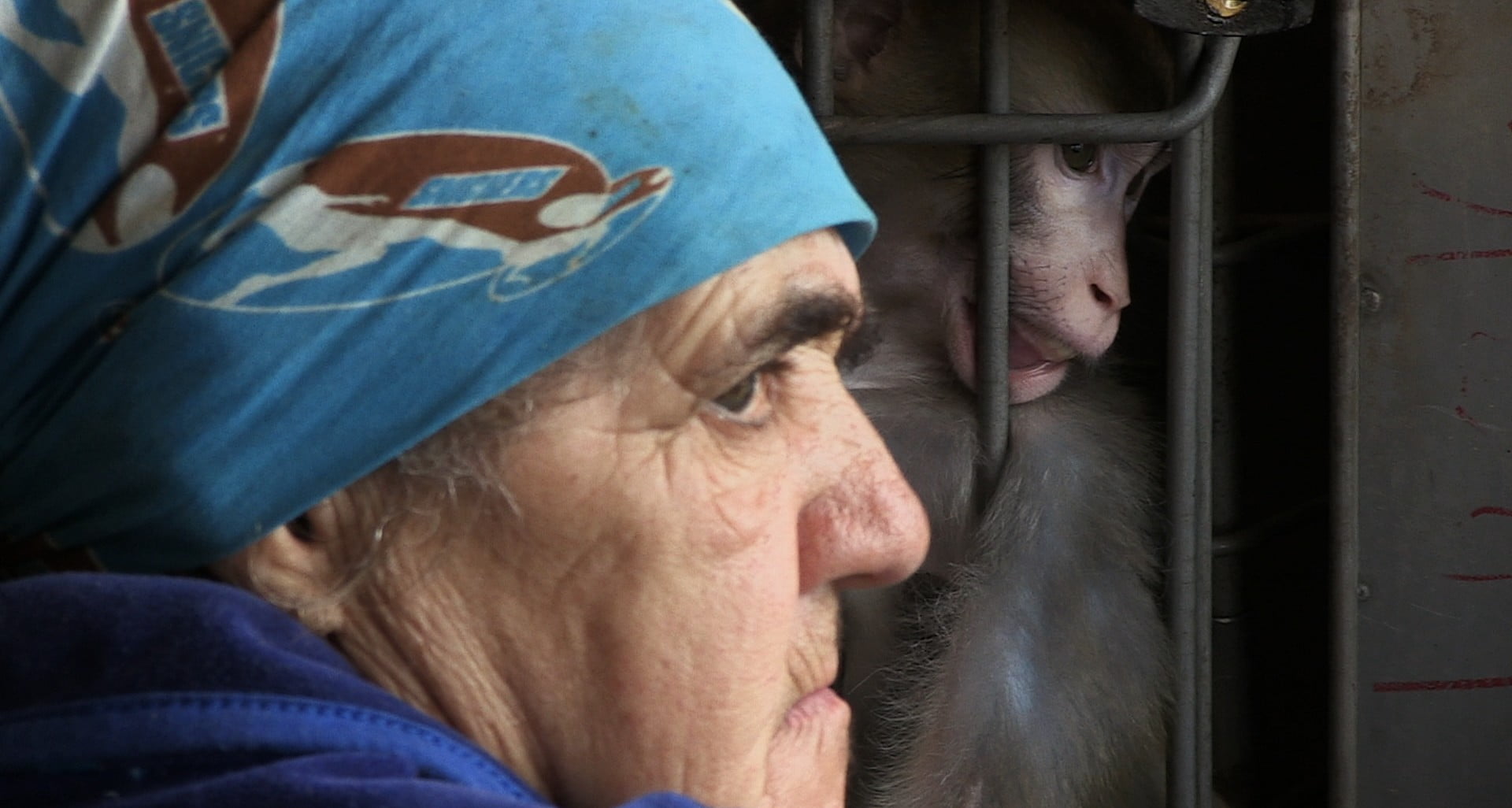 Original title: Ouăle lui Tarzan
Directed by Alexandru Solomon
2017. 105m. Romania/France. In Russian & Abkhazian with subtitles. NR.
U.S. Premiere
Purchase tickets
Q&A with director Alexandru Solomon
"A fascinating and ambitious documentary that should further help consolidate Solomon's reputation as one of world cinema's most interesting nonfiction directors." (The Hollywood Reporter)
At the end of the 1920s the Soviets built a medical research center in Sukhumi, the capital of today's Abkhazia—a self-proclaimed nation of fewer than 250,000 inhabitants that is recognized by only a handful of countries—aiming to crossbreed humans and apes. The experiments proved unsuccessful, but people and animals still live together in the dilapidated institution to this very day. Venturing into the disputed territory marked by sociopolitical turmoil, Alexandru Solomon's fascinating documentary ponders the relationship between humans and other primates in order to investigate the destructive influence of dogma and the role of faith and ethics in scientific research.
Screenplay: Alexandru Solomon
Director of Photography: Radu Gorgos
Editor: Sophie Reiter
Production: Hi Film Productions, Seppia
Festivals: 2017 Karlovy Vary, Stockholm