The Oak
Original title: Balanța
Lucian Pintilie. 1992, Romania/France, 105 min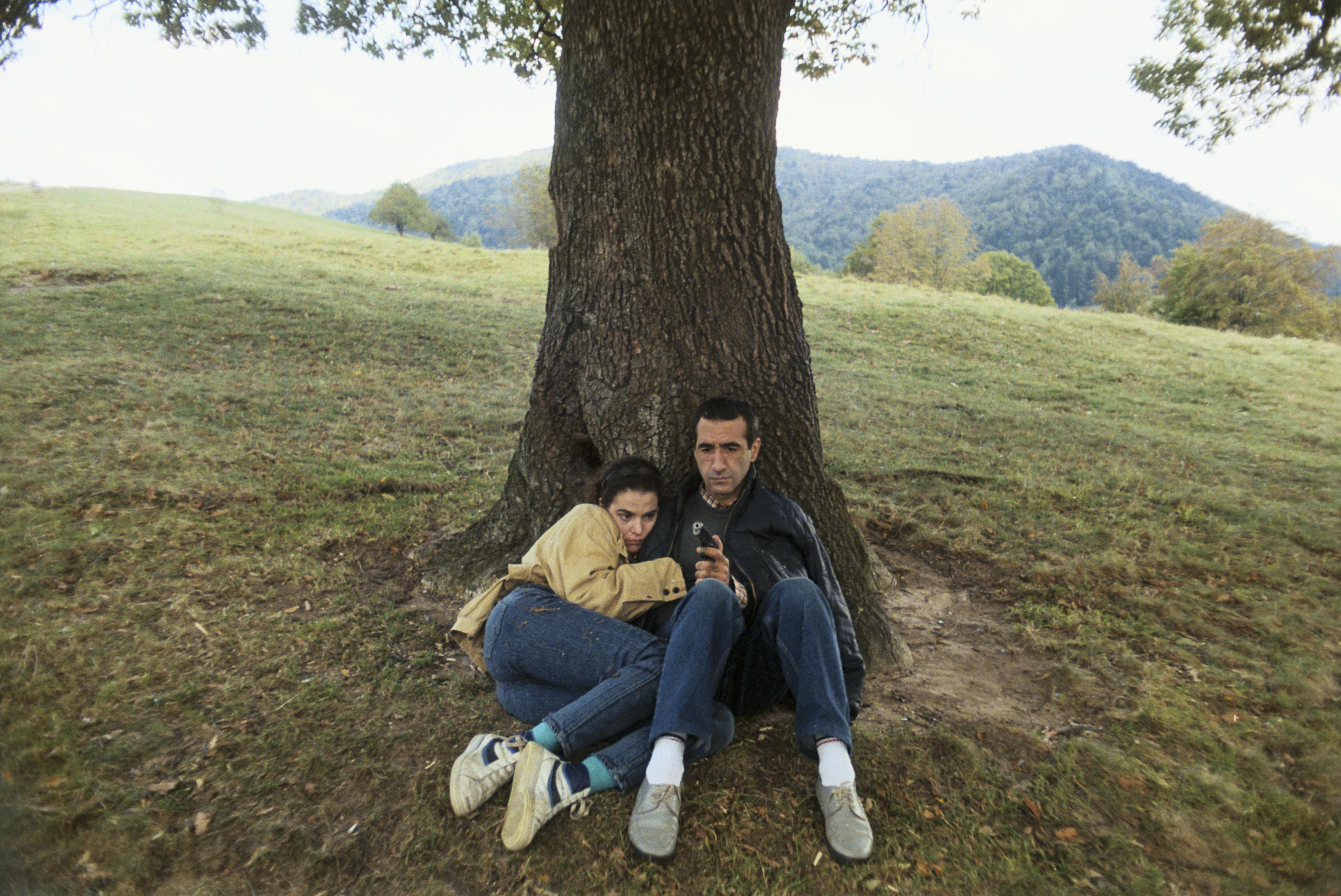 Actress Maia Morgenstern in person
(Mar 13, Lightbox Film Center Philadelphia)
New 4K Restoration
The Oak is an absorbing, complicated black comedy about Romania at the end of the Ceauşescu regime. A young schoolteacher named Nela embarks on a spiritual journey following the death of her father, a former government official, whose ashes she carries with her in a coffee jar. During her wanderings through grotesque and often violent surroundings, she meets Mitică. The couple, like Tristan and Isolde at the gates of the Orient, cannot pursue their love without disruption. A series of events – floods, pollution, Mitică's arrest, military maneuvers and massacres – split up our heroes, and reveal a backdrop in which nothing works properly and everything seems to be falling apart.
"This film… is Mr. Pintilie's reaction to the 1989 collapse of the Communist regime in his country and his expectations for the future. It begins as a nightmare and ends with a vague expectation of the break of day… Mr. Pintilie seems to suggest that there is still hope for Romania, though it's not just around the corner." – Vincent Canby, The New York Times
The new 4K restoration has been made with the support of Fundația9 Romania through the Lucian Pintilie Cinema Fund.
The special screening hosted by Lightbox Film Center in Philadelphia on March 13 enjoys the support of Fundația9 Romania and actress Maia Morgenstern.
Past appearances:
Actress Anda Onesa in person (Nov 16, Film Forum NYC)
Written and Directed by: Lucian Pintilie
Cinematography: Doru Mitran
Cast: Maia Morgenstern, Răzvan Vasilescu, Victor Rebengiuc, Dorel Vişan
Production: MK2 Productions, Parnasse Production, Les Films du Scarabée, Studio of Cinematographic Creation of the Romanian Ministry of Culture
Festivals & Awards: Cannes 1992 (Official Selection, out of competition); 1992 New York FF; Best Actress (Maia Morgenstern) – 1992 Geneva & 1993 European Academy Awards/Felix Award for Best Actress of the Year
Romanian with English subtitles
DCP