The Whistlers
Original title: La Gomera
Corneliu Porumboiu. 2019, Romania/France/Germany, 97 min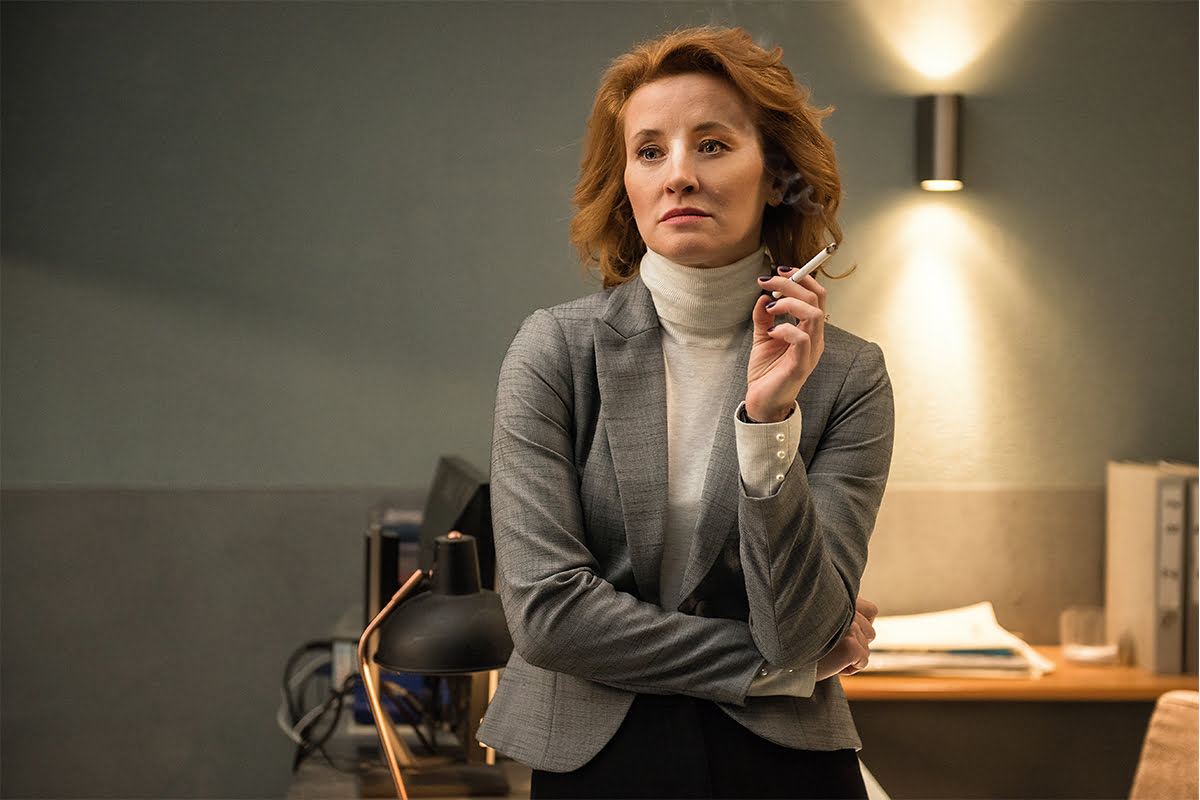 OPENING NIGHT | Actress Rodica Lazăr in person
Please join us for a reception upstairs in the Jane Peck Gallery following the screening and Q&A.
"Revisits the energy and wit of heist movies before it, as well as the filmmaker's own structural sophistication his previous works, and revitalizes both traditions in the process." – Indiewire
The only Romanian film selected for the New York Film Festival this year finds director Corneliu Porumboiu (12:08 East of Bucharest; Police, Adjective) at his most whimsical yet. The Whistlers plays like a flashy neo-noir shot in bright colors, complete with twists and turns, double-crosses, lots of smoke and cinephilia, a femme fatale called Gilda, a mattress full of money, and… an extra twist. It's about a corrupt cop who travels to the Canary Island of La Gomera where he must learn an indigenous whistle language to help him communicate with the mobs while eluding police surveillance. This enjoyable caper was selected as Romania's official Oscar entry.
Romanian/Spanish with subtitles.
A Magnolia Pictures Release