Two Lottery Tickets
Original title:
Paul Negoescu. 2017, Romania, 90 min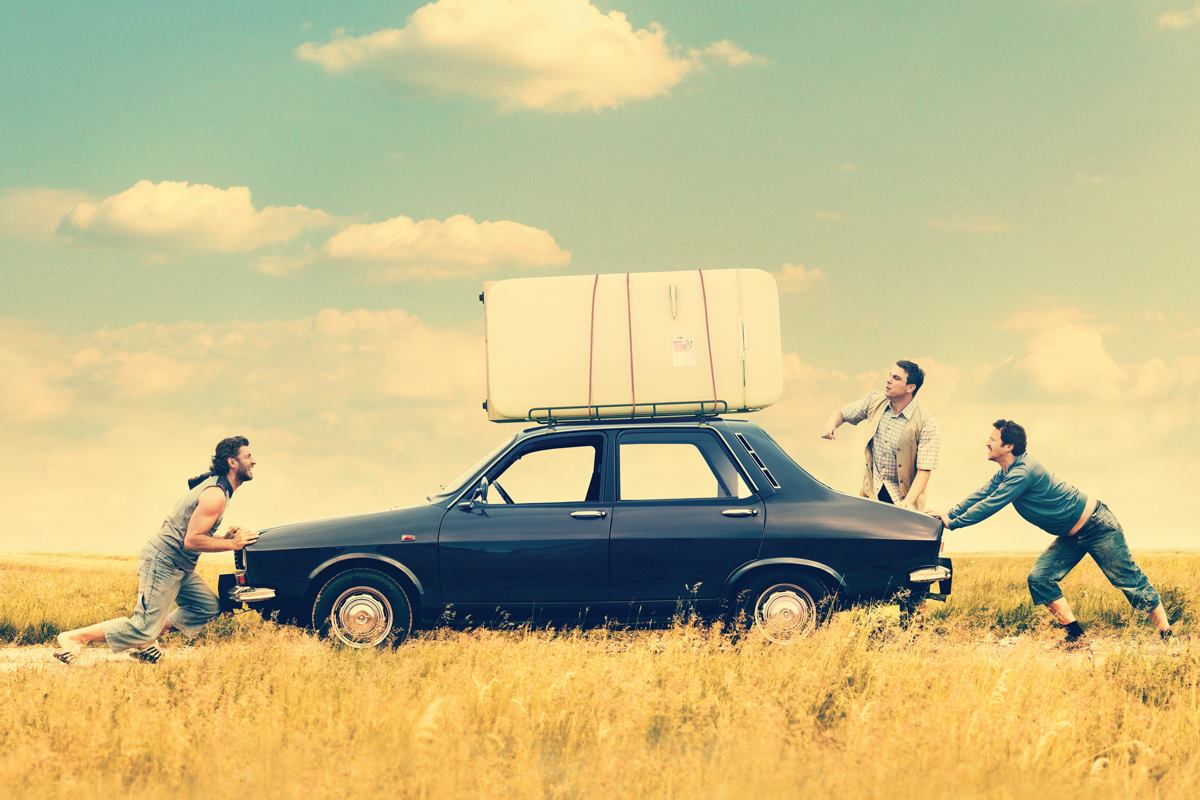 Original title: Două lozuri
Directed by Paul Negoescu
NEW YORK PREMIERE
Purchase tickets
Three ne'er-do-wells from a provincial town hit the jackpot when they win the six-million Euro lottery prize only to find out that the winning ticket is, well, nowhere to be found. This is the beginning of a zany adventure as the trio sets off on a madcap hunt in search of the two wannabe gangsters who stole the bum bag containing the lucky scrap of paper. Paranoid potheads, would-be singers, exotic prostitutes, gullible children, enterprising clairvoyants, and even a colorblind policeman cross their paths, generating one hilarious set piece after another. With little resources and great craftsmanship, director Paul Negoescu has put together a refreshingly charming indie comedy, not without a serious undertow as it effortlessly explores issues such as corruption, poverty, and chance. The main cast, including Dogs′ lead Dragoș Bucur, is topnotch.
Preceded by audience favorite A Night in Tokoriki (Roxana Stroe, 18m), another comedy of errors, and winner of the Best Romanian Short at this year's Transilvania International Film Festival.
Romania/Spain, 2016, 86m
Screenplay: Paul Negoescu
Cinematography: Ana Drăghici
Cast: Dorian Boguță, Dragoş Bucur, Alexandru Papadopol
Producer: Dragoş Bucur
Production company: Actoriedefilm
Co-producers: Papillon Film, Kirkland, Studio Indie Production
Festivals: Zurich Film Festival (Special Mention)
Romanian with English subtitles