Videograms of a Revolution
Original title: Videogramme einer Revolution (Videograme dintr-o revoluție)
Andrei Ujică & Harun Farocki. 1992, Germany, 106 min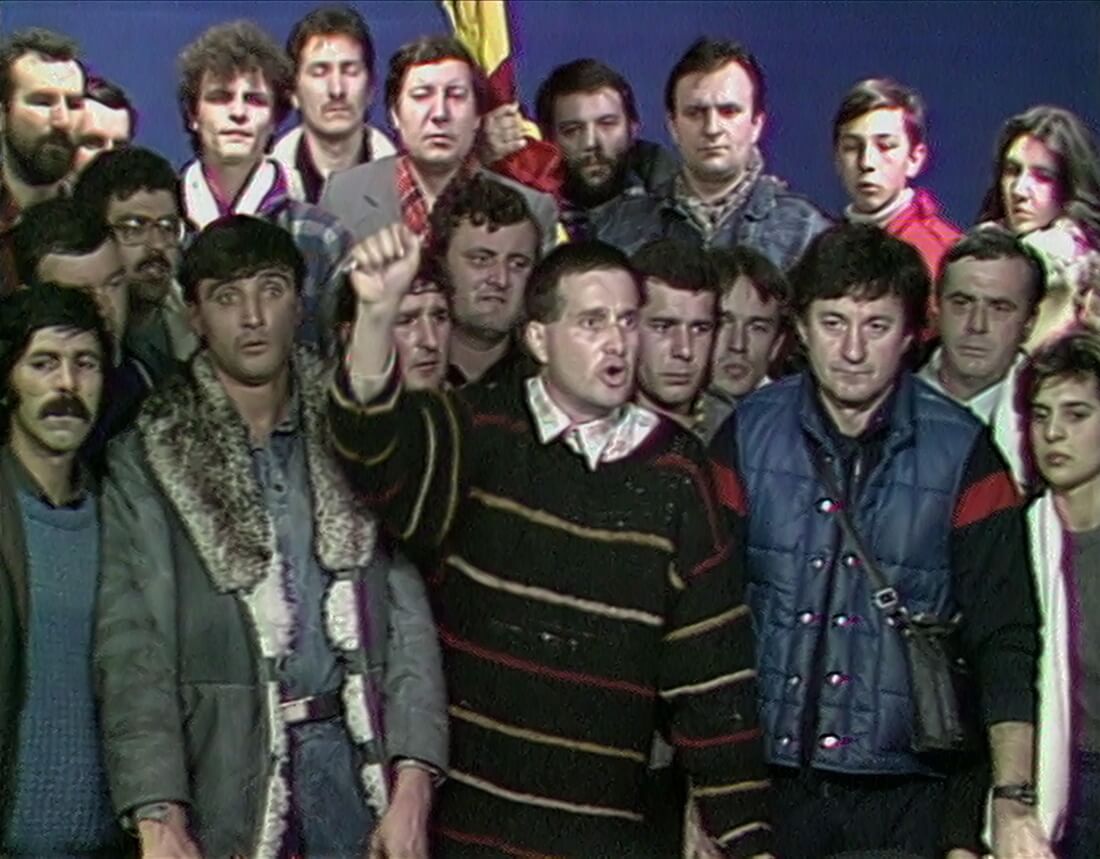 For Videograms of a Revolution, Andrei Ujică and Harun Farocki collected amateur video and material broadcast by Romanian state television after it was taken over by demonstrators in December 1989. The audio and video represent the historic first ever revolution in which television played a major role. The film's protagonist is contemporary history itself.
"We get all of the broadcast glitches, unedited feeds, powergrabbing chaos, and epochal please-stand-by ellipses; as civilians literally defend the TV station with combat rifles, unidentified counter-revolutionary snipers hole up in massive and empty high-rise buildings the dictator had built and then abandoned. The sense of exhilarating liberation and history made as we watch is consistently leavened by the weird distance, between citizens and their own revolt, occupied by TV cameras and monitors. By the end of the week, and the Ceausescus' executions, nothing is real – or historical – until it is seen on television." – Michael Atkinson, The Village Voice
Director Andrei Ujică in person (Film Forum, Nov 15 / BAMPFA, Feb 12)
Listen to the podcast of the Q&A with director Andrei Ujică following the November 15, 2019 screening at Film Forum New York.
The December 7, 2019 screening at Northwest Film Forum Seattle was presented in the framework of the "Paranoid Data" program and was followed by a post-screening discussion led by Otilia Baraboi and Ileana Marin (ARCS)
Directed by Andrei Ujică & Harun Farocki
Production: Bremer Institut Film & Fernsehen, Harun Farocki Filmproduktion
Romanian and English with English subtitles
DCP