R.M.N.
Original title: R.M.N.
Cristian Mungiu. 2022, Romania/France/Belgium, 125 min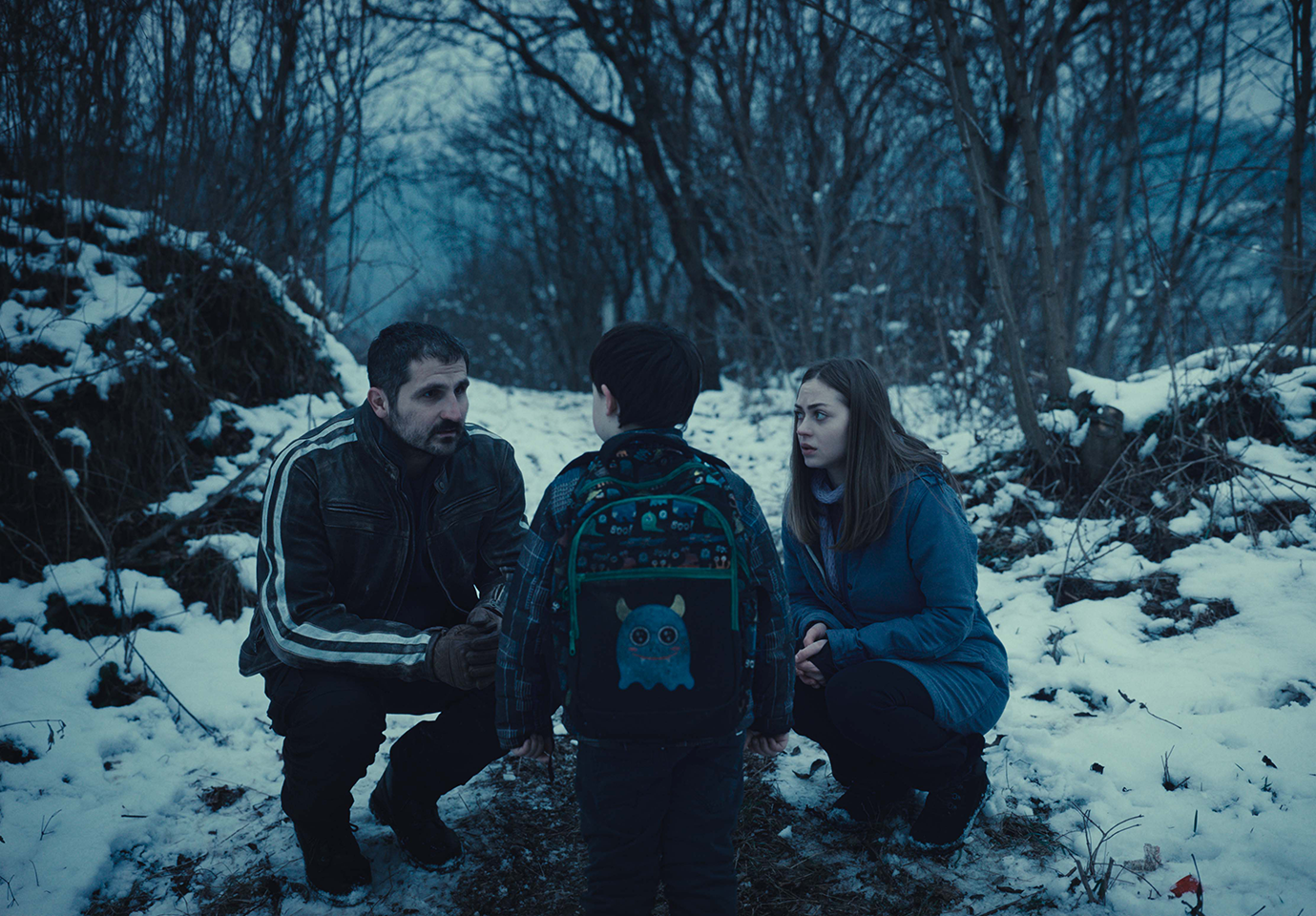 A few days before Christmas, a man returns to his multi-ethnic Transylvanian village to renew contact with the son he had left behind while working in Germany. There, as he tries to become more involved in the boy's education, the peace is cut short when a local company run by his ex-lover decides to recruit foreign workers. Frustrations, conflicts and passions rise to the surface once again, breaking through the community's thin veneer of apparent calm and understanding. Elegantly structured and almost Faulknerian in scope, Mungiu's latest entry in his signature brand of moral thrillers is a non-judgmental analysis of the driving forces of human behavior when confronted with the unknown, featuring an impressive 17-minute long take that crystalizes the simmering tension all throughout. An IFC Films Release.
Part of the 17th Making Waves: New Romanian Cinema
Written and Directed by Cristian Mungiu
Director of photography: Tudor Vladimir Panduru, RSC
Cast: Marin Grigore, Judith State, Macrina Bârlădeanu, Orsolya Moldován, Andrei Finți, Mark Blenyesi
Producer: Cristian Mungiu. Co-producers: Pascal Caucheteux, Grégoire Sorlat, Delphine Tomson, Anthony Muir, Kristina Börjeson
Festivals: Cannes Film Festival – Official Selection
In Romanian, Hungarian, German, English, French, and Sinhala with English subtitles. NR