14th Making Waves: New Releases
Dec 5-10, 2019
@ Jacob Burns Film Center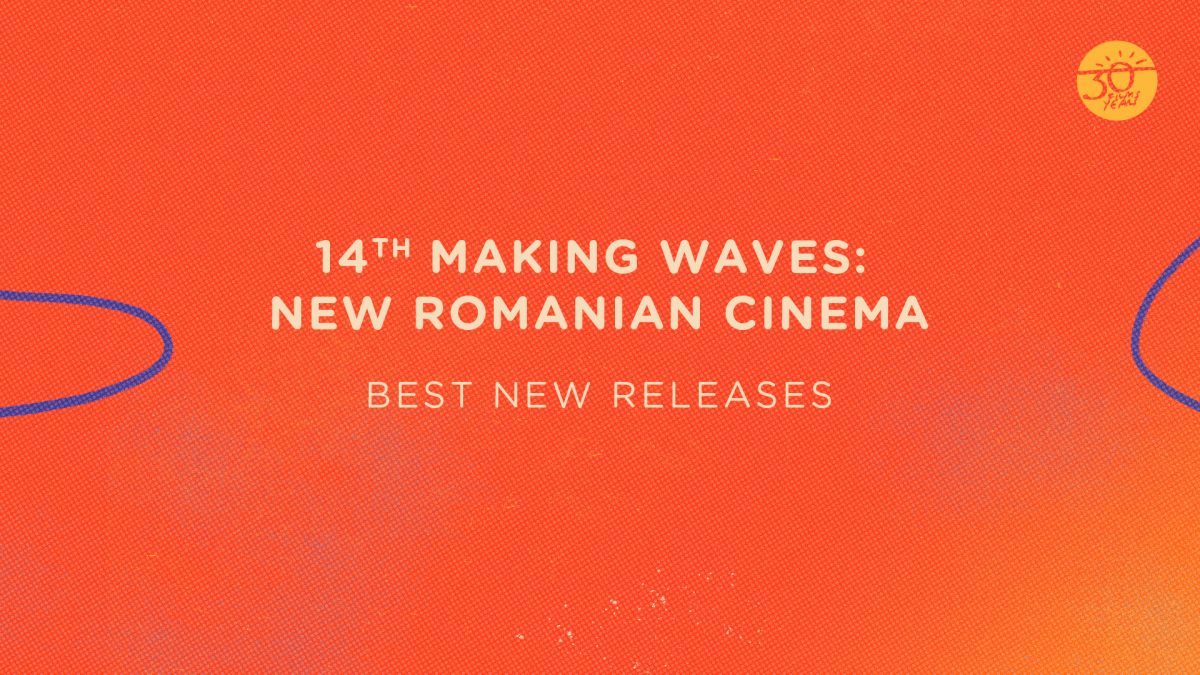 Making Waves returns at the Jacob Burns Film Center from December 5-10, 2019 with the traditional panorama of the best new releases of the year, complementing this edition's 30-year retrospective.
The most talked-about Romanian film of 2019 sets the mood for this year's Making Waves. Screened at Cannes and New York Film Festival, The Whistlers (Corneliu Porumboiu) is a genre movie with a twist, a luscious and playful neo-noir that finds Romanian cinema at its most entertaining. Further forays into the genre film territory include two exciting love stories and a gripping social thriller: Tudor Giurgiu's Parking charts the sparkling affair between two people who want a new beginning, whereas the couple in Marius Olteanu's debut, Monsters., is at a crossroads in their personal life; on the other hand, Mo (Radu Dragomir) is truly a #MeToo manifesto and possibly the most provocative Romanian film recently made. An absolute novelty is Anca Damian's bittersweet animation Marona, one of those rare family films that will appeal both to children and their parents. Fans of Making Waves know very well, though, that Romanian cinema wouldn't be complete without exploring stories from the country's past: Stere Gulea's Moromete Family: On the Edge of Time reminds us of the very moment when Communism started its reign of terror, while Andrei Cohn takes a walk on the wild side with Arrest, a tense and claustrophobic chamber piece about the unseen face of the dictatorship. Read more about all films, schedule and purchase tickets.
←
→
OUR SUPPORTERS
Presented with the support of the Trust for Mutual Understanding, Romanian Filmmakers Union, Dacin Sara, the Romanian National Film Center, Blue Heron Foundation, the JBFC Program Fund, and numerous individual donors.
CIRCLE OF DONORS
$5000+
Alexandre Almajeanu & Gentica Foundation, Adrian Ghenie, Șerban Savu, Mihai Pop & Galeria Plan B, Roman Tolici, Roxana Gamart & Mobius Gallery Bucharest
$1,000–$3,000
Ștefania Magidson & Blue Heron Foundation, Edward C. Blau, Andrew Solomon
FESTIVAL CLUB
$300-$999
Vlad Bogaciu, Andrei Both, Alex Bâcu, Adrian Coman & Arcus Foundation, Ana Cristea, Mihai Cucui, Andrei Gheorghe, Patrick Hagel, Marie-France Ionesco, Anda Onesa, Carmen Florina Paraschiv, Lucien Samaha, Alexandru Salcianu, Ada Solomon, Leslie and Margit Stener, Daiana Voiculescu
$100-$299
Bogdan Apetri, Oana Bogdan, Anca Damian, Cordula Hahn, Kyoko Hirano, Richard & Julie Jochum, Ramona Kochan, Ioan Tudor Leu, Jane Lombard, Lawrence Niculescu, Vlad Oancea, Tudor Saru, Eleanor Sebastian, Vladimir Tismăneanu & Mary Sladek, Carmen Vidu, Constantin Vulpescu
$10-$99
Mihai Badea, Nancy Dotlo, Ștefania Ferchedău, Mihai Lupeanu, Raluca Jiga, Mihai Lupeanu, Michelle Plauche, Rebecca Shepardson, Cătălina Stan, Laura Ștefănuț, Anamaria Terepka, Raluca Zelinschi
& Anonymous.

All screenings take place at:
Jacob Burns Film Center
364 Manville Road
Pleasantville, NY 10570
(easily reachable by Metro-North Harlem Line train)
Become a leading part of the festival
←
→