Festival
Making Waves: New Romanian Cinema is the longstanding Romanian Film Festival in New York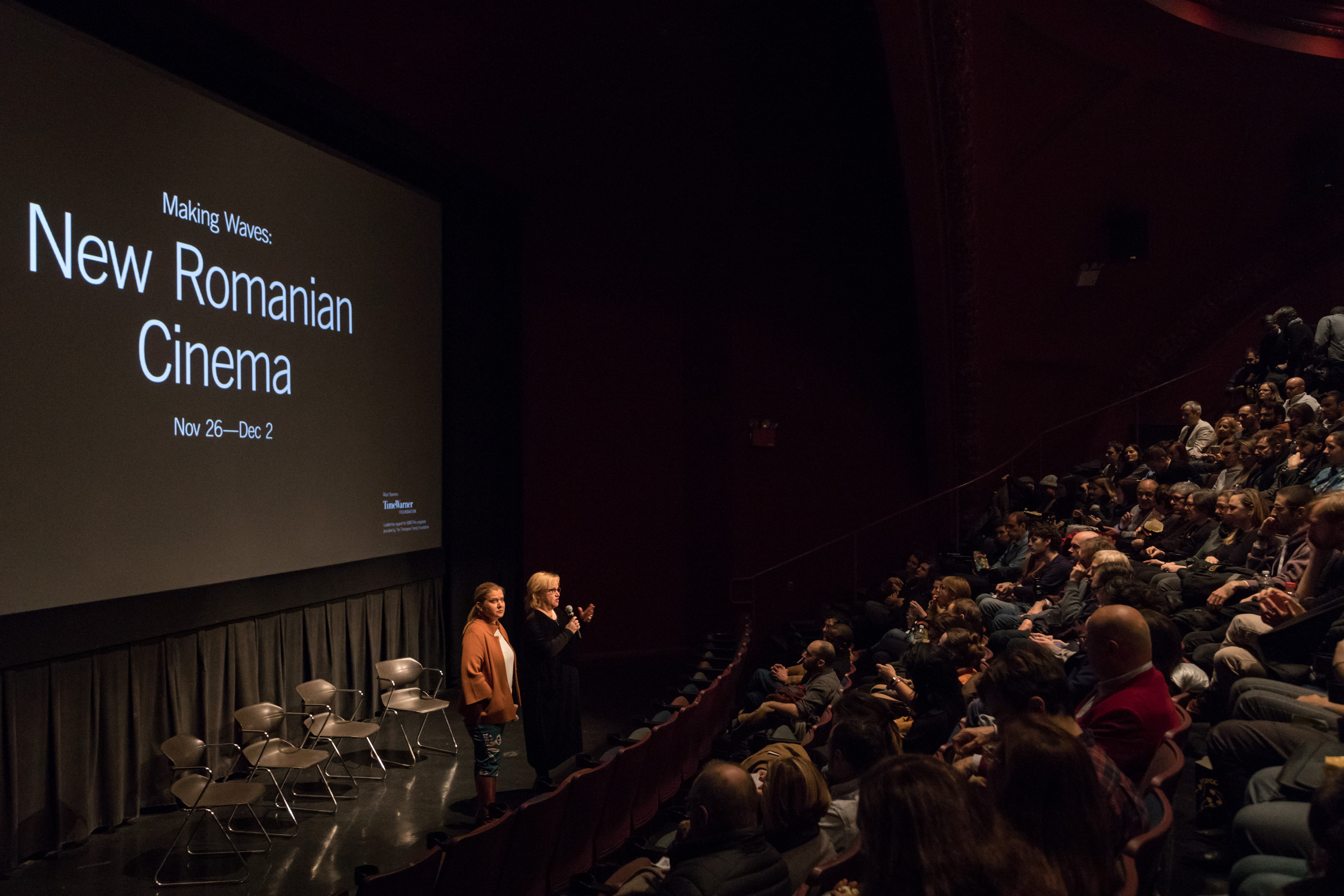 Initiated and co-presented by Film ETC Association (recently renamed Insula 42), in partnership with leading American film organizations, Making Waves: New Romanian Cinema is the leading comprehensive U.S. festival dedicated to showcasing and celebrating the best in Romanian contemporary cinema.
From its start in 2006, the Romanian Film Festival in New York was nourished by the belief that the Romanian cinema deserves to be exposed on a sustainable basis to American audiences. Under the leadership of cultural entrepreneur Corina Șuteu, with Mihai Chirilov as artistic director and Oana Radu as festival manager, the festival has been growing by leaps and bounds, becoming a fixture on the city's cultural scene, and helping "define and establish the southeastern European country as a stronghold of socially incisive, independently minded personal cinema" (Wall Street Journal). With each edition it attracted a larger and dedicated following and built a strong recognition among US film professionals. The festival has also enjoyed a consistent coverage in the media, from The New York Times to The Wall Street Journal, The Village Voice, Time Out New York, through Variety to Indiewire.
In 2012, when political and cultural policy changes in Romanian jeopardized the existence of the festival, the team that initiated and organized since 2006 the yearly Romanian film festival in New York launched the independent Film ETC. Association and its Romanian Film Initiative (RFI) and undertook to fundraise and organize the festival in partnership with the Film Society of Lincoln Center, and to preserve its critical and creative spirit. Since that year, Making Waves has been a fully independent festival of Romanian contemporary cinema and culture, made possible through the support of numerous institutional funders and individual donors, including a large number of Romanian artists who believe that audiences at home and abroad deserve unfettered access to the best of Romanian contemporary culture.
VIRTUAL CINEMA: ''The Romanians''
←
→