ALIANȚA Cultural Award 2019 for Making Waves Festival!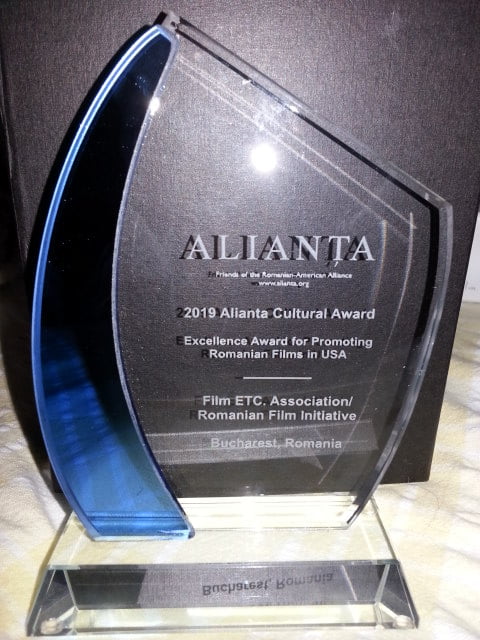 We proudly announce that Film ETC. Association / Romanian Film Initiative was awarded with 2019 ALIANȚA Cultural Award – Excellence Award for Promoting Romanian Films in USA, through Making Waves film festival.
From its start in 2006, the Romanian Film Festival in New York was nourished by the belief that the Romanian cinema deserves to be exposed on a sustainable basis to American audiences. Under the leadership of cultural entrepreneur Corina Șuteu, with Mihai Chirilov as artistic director and Oana Radu as festival manager, the festival has been growing by leaps and bounds, becoming a fixture on the city's cultural scene, and helping "define and establish the southeastern European country as a stronghold of socially incisive, independently minded personal cinema" (Wall Street Journal).