We Thank Our Supporters!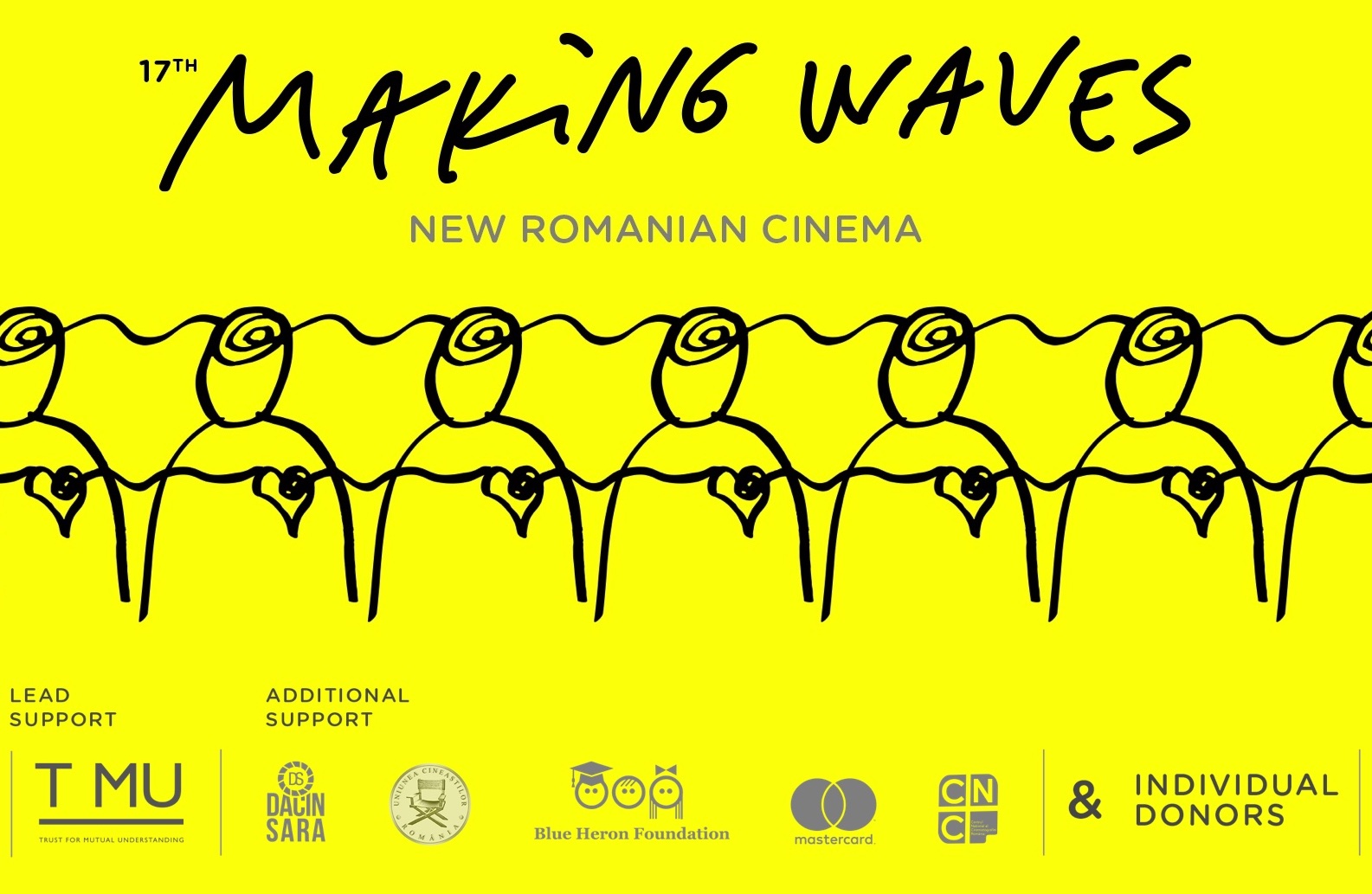 The 17th Making Waves: New Romanian Cinema and its return to New York City would not have been possible without our supporters!
We would like to bring a big thank you to our generous sponsors and individual donors:
Trust for Mutual Understanding, Stefania Magidson and Blue Heron Foundation, Adrian Ghenie, Dan Perjovschi, Andrew Solomon, Ovidiu Șandor, Edward C. Blau, Andi Vasluianu, Ana Cristea, Lucien Samaha, Nicodim Gallery, Mihai Nicodim, Anda Onesa Lieberman, Marie-France Ionesco, Alexandru Salcianu, Veronica Lupu, Tudor Leu, Cristian Panaite, Mihai Cucui, Adrian Relu Coman, Stephen McCorkle, Jane Lombard, Bogdan George Apetri, Adriana Guiman, Vlad Bogaciu, Carmen Firan & Adrian Sangeorzan, Kyoko Hirano, Radu Polizu & Anonymous
Dacin Sara, the Romanian Filmmakers Union, Blue Heron Foundation, Mastercard, the Romanian National Film Center
We are also grateful to our longtime supporters of previous editions, including Richard Pena, Vladimir Tismaneanu, Andrei Serban, Andrei Codrescu, Mona Nicoara, Daiana Voiculescu, Corneliu Porumboiu, Eva-Maria Preiswerk, Marina Draghici, Andrei Both, Serban Savu, Roman Tolici, Moebius Gallery, Alexander Almajanu, and so many more!
We very appreciative for the constant media coverage to Mirela Nagâț, Mihaela Dedeoglu, Revista 22, Dilema Veche, Mihaela Craciun and, in NYC, to our publicist, Julia Pacetti, for a brilliant and enduring collaboration.
You can still provide your tax deductible support and take advantage of our benefits