Making Waves #15… coming soon!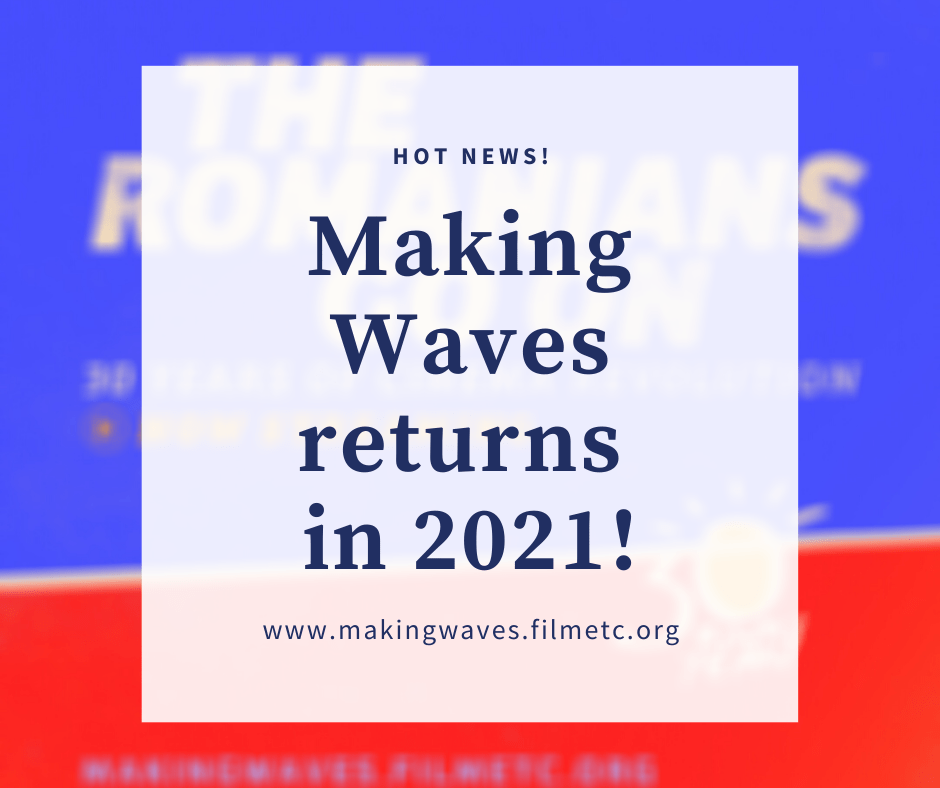 Save the date… because Making Waves: New Romanian Cinema is coming up between February 12-18, 2021!
In 2019, Making Waves #14 was taking place live, at the cinema. Last edition we celebrated our 14th anniversary with a special retrospective, The Romanians: 30 Years of Cinema Revolution. It was the largest Romanian film program presented in the U.S. to date.
2020 challenged us to go online. A selection of 15 titles is still available to watch on VOD here.
And we are ready to continue our story. Stay tuned… because we prepare a brand new online edition of Making Waves, presented in partnership with Jacob Burns Film Center, at the beginning of 2021!
Line-up and full program to be announced.