Festival guests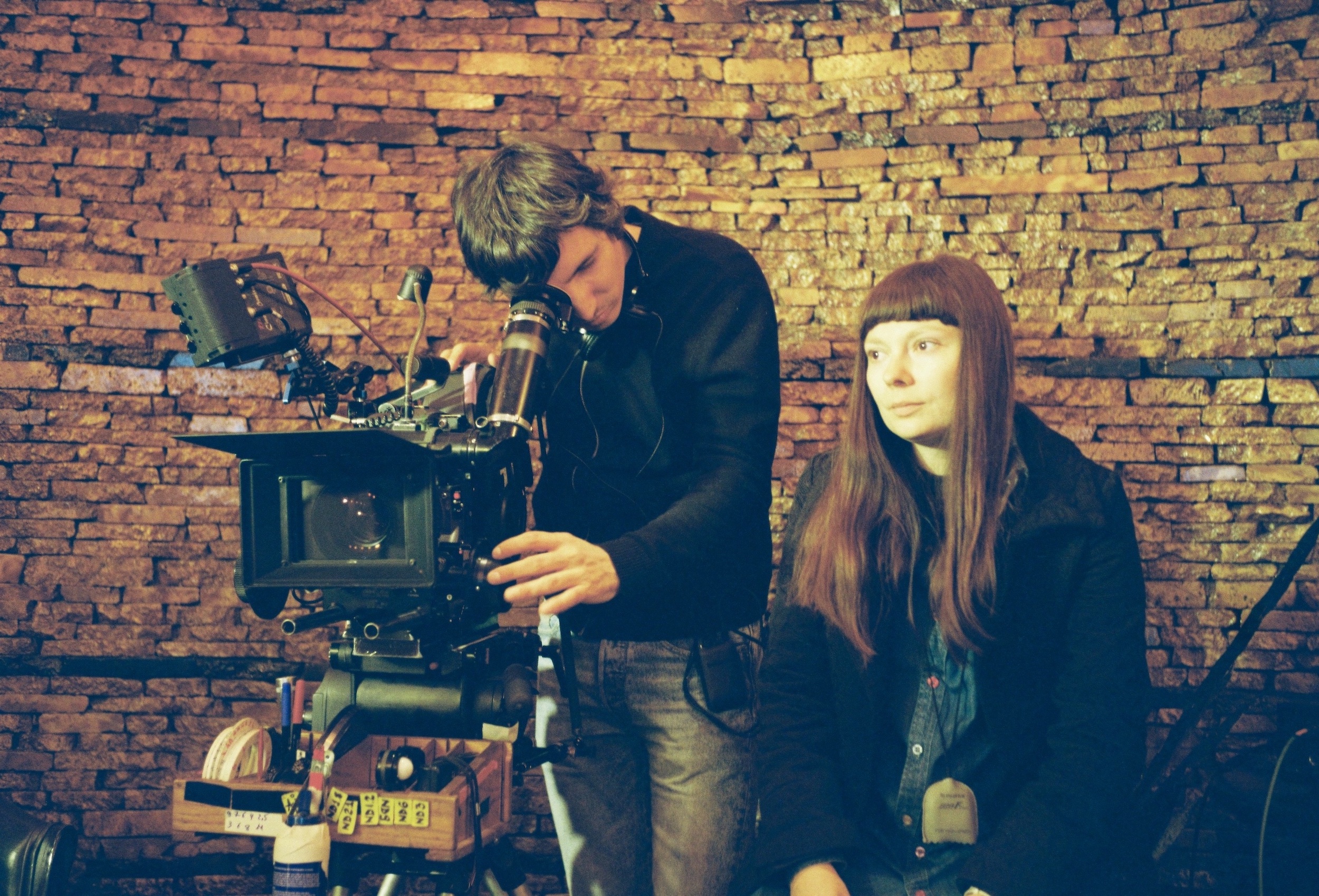 Guests of this year's festival include prominent editor and sound designer Dana Bunescu (The Chalice. Of Sons and Daughters on March 30), director and screenwriter Monica Stan (Immaculate on April 1), director Paul Negoescu and director of photography Ana Drăghici (Men of Deeds on April 2). Make sure to join these screenings and get the conversation going!
Prominent Romanian editor and sound designer, Dana Bunescu recently co-directed several documentaries. She authored the editing and the sound design of the most representative fiction films of the New Romanian Wave (such as Cristi Puiu's "The Death of Mr Lazarescu" or Mungiu's "4 Month, 3 Weeks, 2 Days"), as well as of several important Romanian documentaries (such as Andrei Ujica's "The Autobiography of Nicolae Ceaușescu"). In 2017 she was awarded the Berlinale Silver Bear for Outstanding Artistic Contribution in editing. She co-directed the feature documentaries "The Distance between Me and Me" (2018, with Mona Nicoara) and "Evropa" (2021, with Răzvan Radulescu).
With a background in psychology, Monica Stan has been working as a screenwriter for many years. Stemming from the director's own experience, "Immaculate" is her directing debut, a striking and at times disturbing exercise in moral ambiguity, revealing the numerous shades of gray of the recovery process in overcoming addiction. Co-directed with George Chiper-Lillemark, "Immaculate" was awarded in Venice International Film Festival with the Lion of the Future Award for best debut film, the "Giornate degli Autori Director's Award" and the best screenplay award for authors under the age of 40. The film was also the Romanian submission at the Academy Awards.
Paul Negoescu studied film directing at the national film school in Bucharest. His short films were selected in many international festivals (Semaine de la Critique, Berlinale). His debut film, "A month in Thailand" premiered at the Venice Film Festival in 2012, while his second feature, "Two Lottery Tickets", became one of the most successful Romanian film at the box office. "The Story of a Summer Lover", his 3rd feature, was distributed by Netflix in over 30 territories.
Ana Drăghici graduated cinematography at the National Film School in Bucharest, and also an MA in philosophy. Over the past few years she shot many short and feature films along directors like Cristi Puiu, Paul Negoescu, Ruxandra Ghițescu, Bogdan Theodor Olteanu, Eva Pervolovici, Yotam Ben David and others. Her interests and efforts also go into social responsibility activities and community art projects. In 2016, she co-founded the FILM+ Program, a platform to support young filmmakers.
[Photo: Paul Negoescu and Ana Drăghici on set]