Tickets are now ON SALE!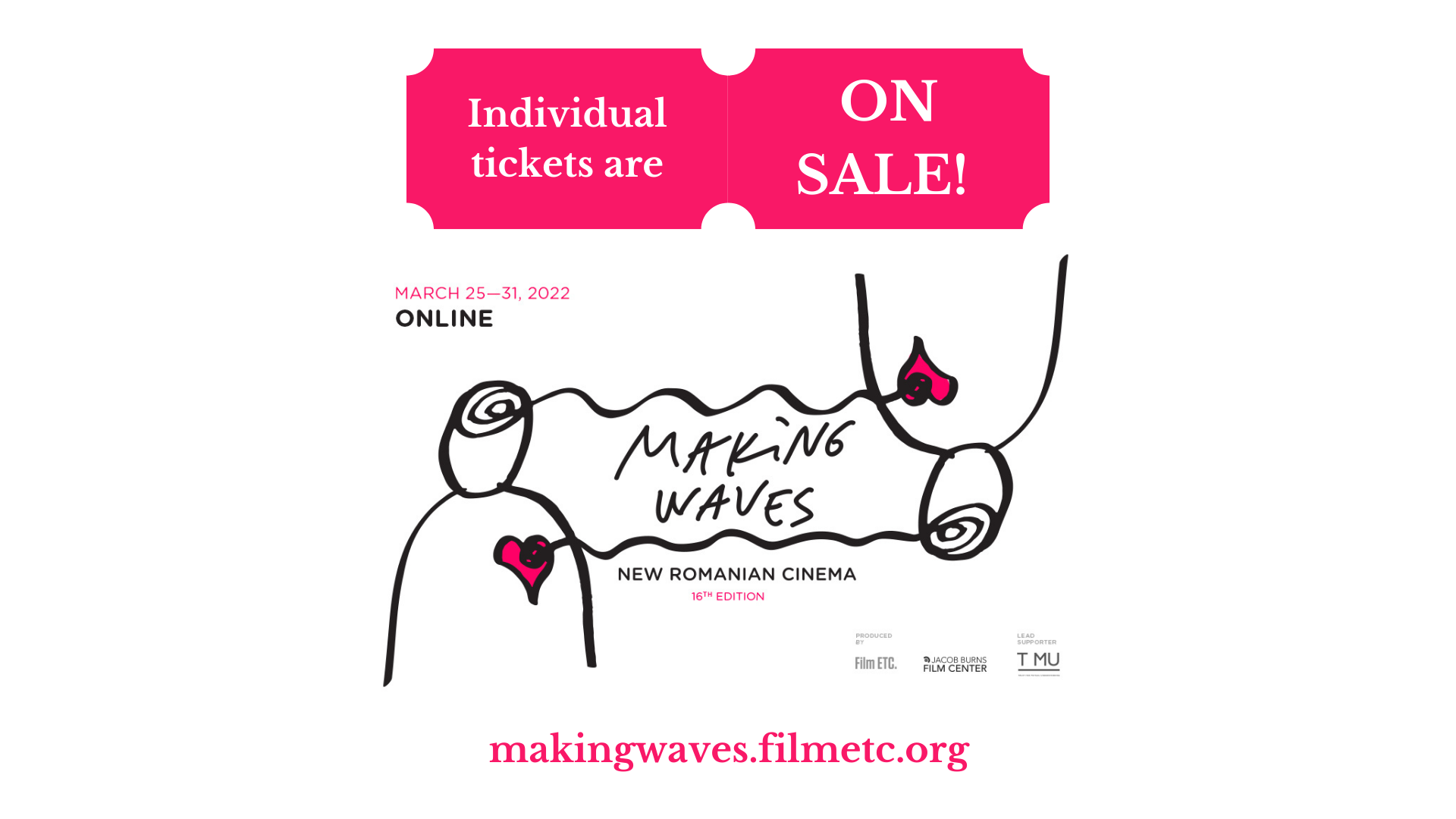 If you didn`t get the chance to purchase a festival pass, buy individual tickets to your favorite Romanian contemporary cinema marathon. They are now on sale!
Certain films in this series can and may sell out, so we encourage you to secure your access by purchasing either an individual ticket or a full festival pass.
All film programs will be available to stream for the entire length of the series—films will become available at 10:00 am EST on March 25 and will be open to stream until 11:59 pm on March 31. Once a film is started, pass holders will have 48 hours to finish, regardless of when in the series they start the film.
Films are available to stream in the entire U.S., exclusively on the Jacob Burns Film Center Virtual Marquee!