16th Making Waves: New Romanian Cinema
December 7-9, 2021 @ Jacob Burns Film Center
Early 2022: ONLINE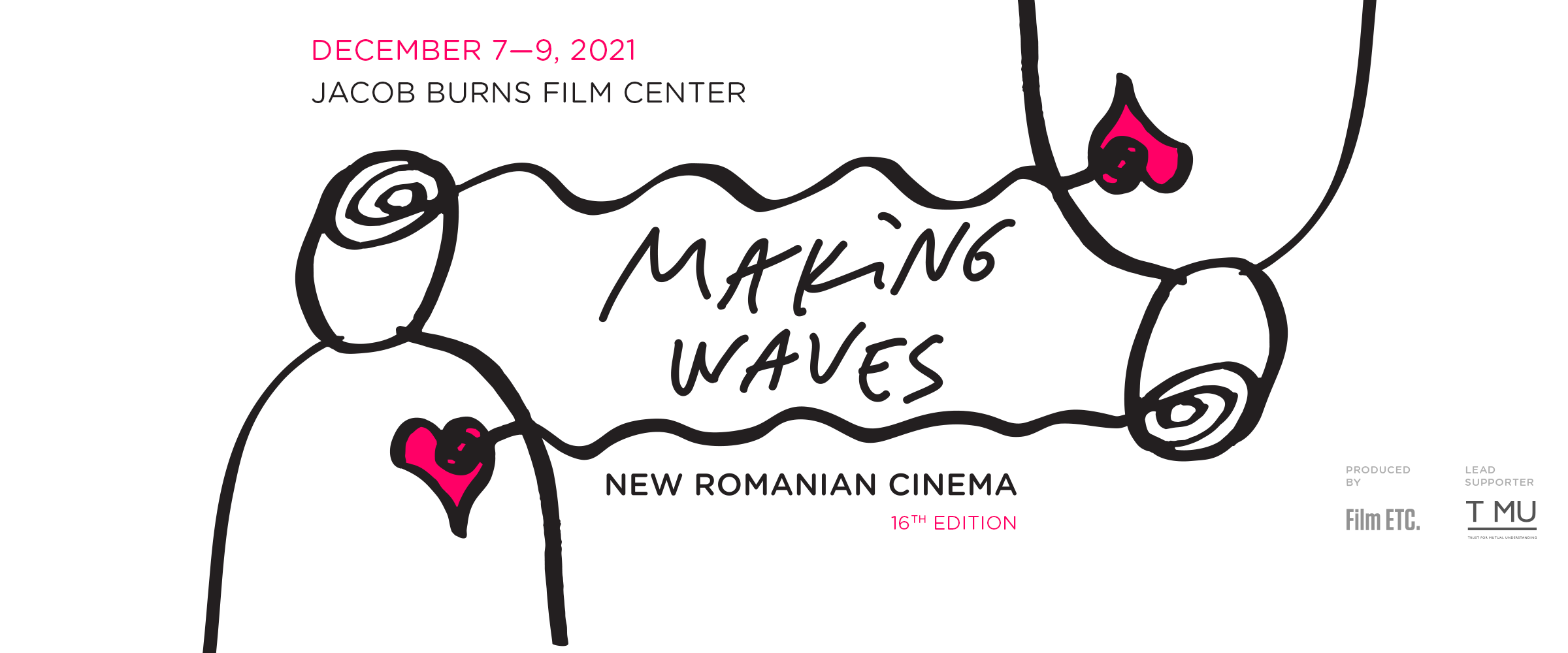 ●Events Great Filter↓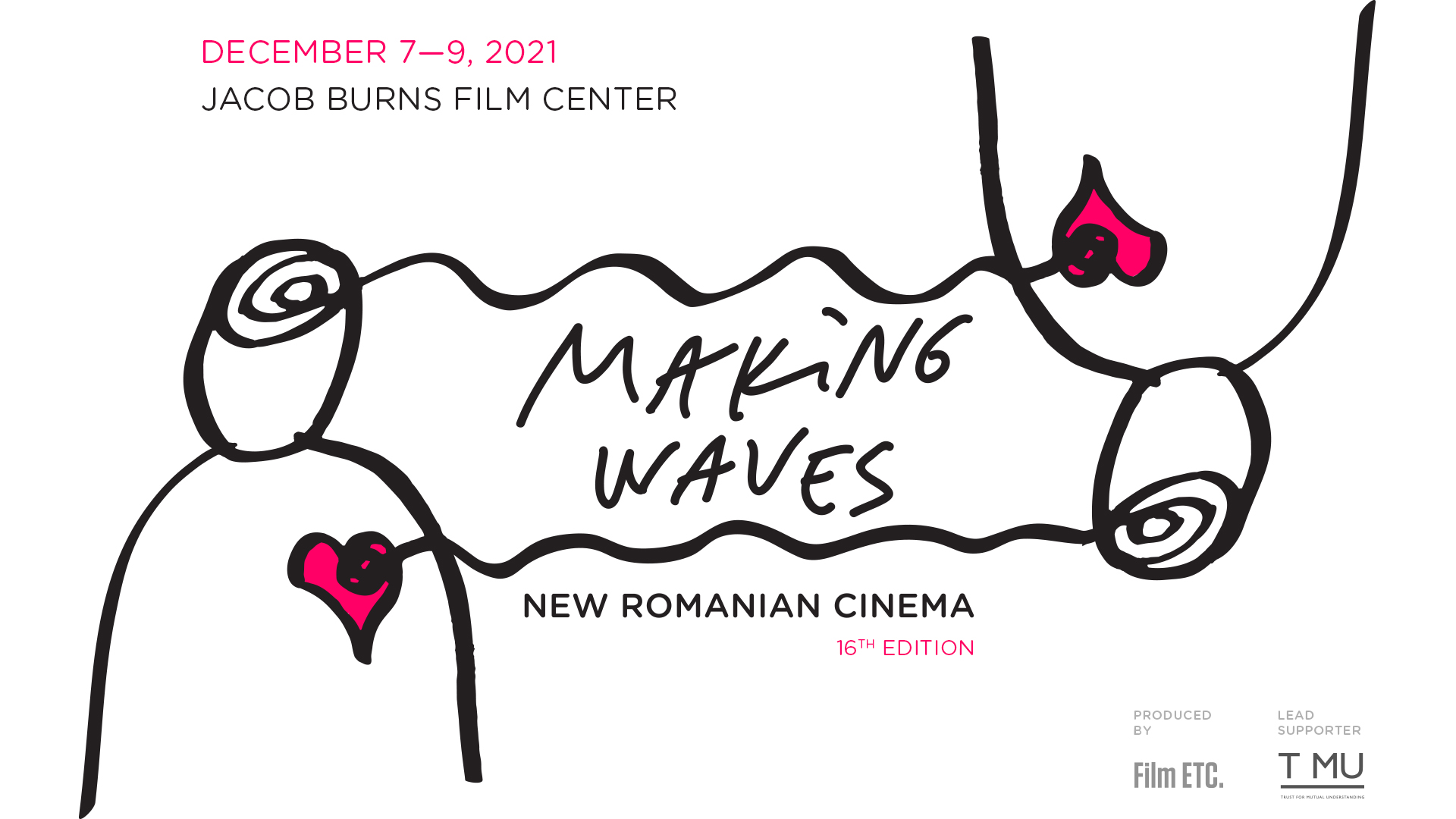 We are pleased to announce a new edition of Making Waves: New Romanian Cinema, together with our unflinching partner, the Jacob Burns Film Center.
What's more, we are particularly happy to be back to the cinema for a three-day in person event, with several guests in attendance and four brand new Romanian films to be screened between December 7-9, 2021 at the Jacob Burns Film Center. Check the programme here.
A much larger virtual showcase of the latest Romanian films, including shorts and documentaries, will follow online in the beginning of 2022. Details will be available soon.
MW16 ONLINE (March 2022)

Details coming up soon. Stay tuned!
MW16 #IN-PERSON LINEUP (December 2021)
←
→
BONUSES
←
→
VENUE & TICKETS
All In-Person screenings take place December 7-9, 2021 at The Jacob Burns Film Center
364 Manville Road, Pleasantville, NY 10570
Info-line: 914.747.5555 
Tickets: $10 (members, students), $15 (nonmembers), $12 (senior nonmembers), $8 (child 13 and younger)
All screenings are for fully-vaccinated patrons only. Proof of vaccination may include: your vaccination card, a copy of your vaccination card on your phone, the New York Excelsior Pass app on your phone.
OUR SUPPORTERS
Lead support for Making Waves is provided by the Trust for Mutual Understanding and the JBFC Program Fund, with additional support from Cărturești Foundation, the Romanian National Film Center, and numerous individual donors. 
We would like to thank Edward C Blau, Stefania Magidson and Blue Heron Foundation, Marie-France Ionesco, Richard Jochum, Mihai Cucui, Andrei Both, Veronica Lupu, Anda Onesa, Cristian Panaite, Alexandru Salcianu, Adrian Coman, Constantin Vulpescu, Alina Spancioc Pavlakos,  Bogdan George Apetri, Jane Lombard, Dana Buricea, Vlad Bogaciu, Adriana Guiman, Ștefania Ferchedău for their continued and generous support for Making Waves.
As festival preparations are on their way for the larger online program in early 2022, please consider supporting the 16th Making Waves and take advantage of our benefits.